Elodie Mauger
Meet Elodie, our International Sales & Product Manager!
My name is Elodie and I am responsible for product management and for sales in different areas.
I joined Mibelle Biochemistry more than a decade ago and my interest in cosmetics dates back the beginning of the adolescence period when I was starting to have skin redness on the cheeks. At that time, I was spending hours in pharmacies and cosmetic shops to study and compare the claims of all the anti-redness products and tested some of them. Within that period, I was also collecting miniatures of fragrances and advertisement pages for cosmetics and fragrances in the magazines. At the age of 17, I knew that I wanted to work in cosmetics, therefore I studied chemistry and integrated the ISIPCA school near Paris where I learned how to formulate and develop cosmetic products from A to Z. After having worked several years in R&D in big groups and in marketing development for two skin care brands, I joined Mibelle Biochemistry in Switzerland. I have the chance to work on product management, developing new active ingredients with appealing claims and impacting storytelling while being responsible for our customers in the French-speaking part of Switzerland as well as several of our customers in France. During the previous years, I also had the opportunity to take care of some of our European distributors.
Bild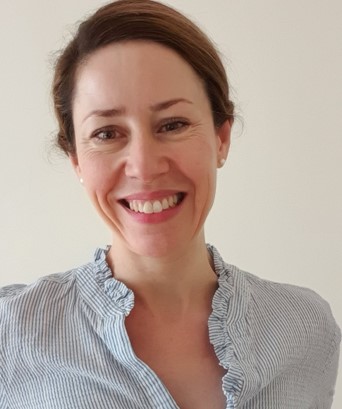 My two favourite active ingredients in our broad portfolio are CM-Glucan Granulate and PhytoCellTec™ Malus Domestica. Both are biotechnologically produced, multifunctional, coming from a new source (molecule with a modified structure for the first one and a rare plant for the second one) and their efficiency was proven clinically through numerous studies including very original ones. CM-Glucan Granulate helps the skin to cope better with aggressions and stress. It reinforces the skin barrier, accelerates skin recovery, reduces irritation, prevents photo-aging and can even reduce the depth of wrinkles. PhytoCellTec™ Malus Domestica was both the first cosmetic active ingredient based on plant stem cells launched on the market and the first one with a proven activity on skin stem cells. Besides helping the skin stem cells to keep their regenerative potential, it firms the skin of the eye contour area, reduces the depth of wrinkles and delays the aging of hair. This makes PhytoCellTec™ Malus Domestica an interesting active ingredient for anti-aging (prevention and treatment), anti-hair loss products as well as eyelash and eyebrow treatments & makeup.