Mibelle Biochemistry celebrates Cyber Celebration and launches new cosmetic ingredient
This year, Mibelle Biochemistry celebrates its 30-year anniversary. Last week, we held our "Cyber Celebration", which took place on a virtual platform. 
Bild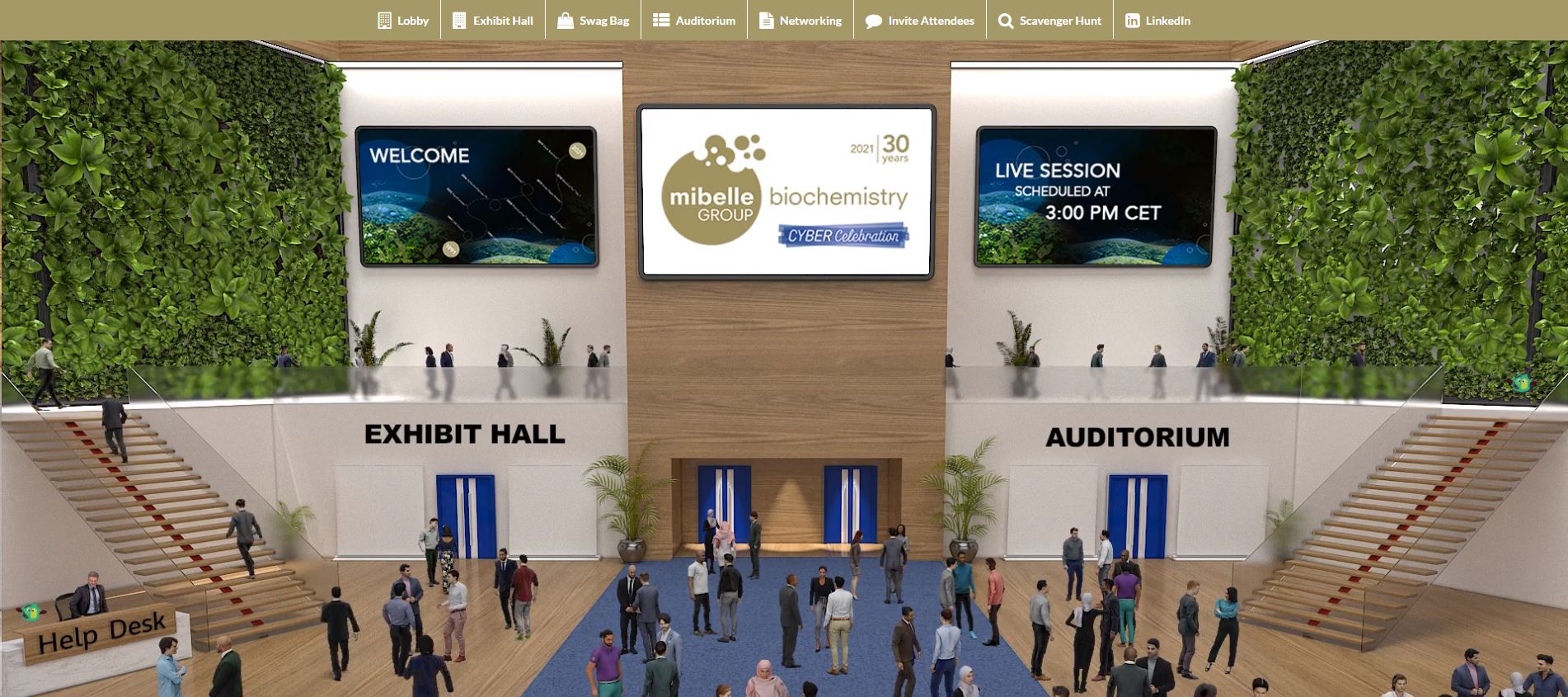 Once logged-in to the Cyber Celebration, there were lots of things to discover: An exhibit hall with virtual booths created by different teams at Mibelle Biochemistry and an auditorium with various talks from renowned speakers from marketing and science. The attendees could network via chat and even have video calls with the booth representatives. The highlight was definitely the live session and the launch of our new cosmetic ingredient. Many attendees have participated at the live stream and have been eagerly awaiting the new ingredient launch: MossCellTec™ Aloe.
Our anniversary ingredient launch MossCellTec™ Aloe is an unequaled aloe-moss extract sustainably obtained through our MossCellTec™ technology. Thanks to an intensified connexin-mediated cell-to-cell communication, MossCellTec™ Aloe optimally evens the moisture distribution in the skin and reduces the volume and depth of wrinkles.
Bild