Food Inspiration:
10 Everyday superfoods plus recipes
Superfoods currently are a hype, but nevertheless some of the healthiest foods on our planet fall into this category.
While there is no specific definition of a superfood, the term commonly describes foods which are nutritionally dense and therefore should be good for one's health. We can think of them as multitaskers – foods that provide our body with various disease-fighting nutrients in a delicious form. But what exactly is so super about them? Let's find out - below is a compilation of 10 interesting superfoods, plus some recipes linked.
1. Turmeric
This bright yellow spice, originally from India, is best known for its anti-inflammatory effects and is one of the oldest herbal medicines. Curcumin is the active compound in turmeric. It has powerful anti-inflammatory effects and is a very strong antioxidant.
Tip: As turmeric is poorly absorbed by our bodies, preferably combine it with some black pepper, a natural substance that enhances the absorption of curcumin. Why not trying a heartwarming Turmeric Lentil Soup?
Bild
2. Cacao Nibs
Ever heard of Cacao nibs? These small, delicious and minimally processed pieces of the cacao bean are bold in flavor and slightly bitter. They are high in anti-oxidants, naturally mood boosting and a great source of fiberm indon and calcium. They are even said to prevent premature aging and promote skin health.
Include them in your breakfast muesli and start your day super-healthy.
Bild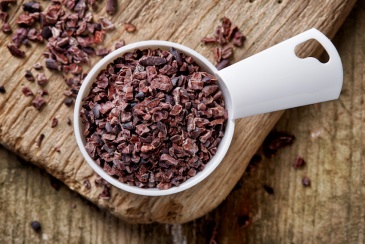 3. Blueberries
Loved by everyone, blueberries are one of the best superfoods available. These little nutritional superstars are high in anti-oxidants, filled with fiber, vitamin C, and cancer-fighting compounds. Studies suggest blueberries may even improve memory.
Blueberries can easily added to your breakfast bowl (or what about the famous blueberry muffins for breakfast?), but we also suggest to try the blueberry-guacamole to give your main course an interesting twist.
Bild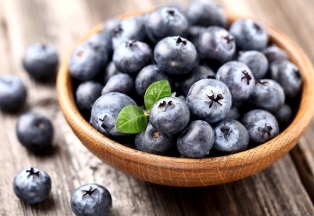 4. Goji berries
This 'miracle' fruit has become one of the most well-known super fruits to emerge in recent years. The Goji berry has been used in Traditional Chinese Medicine for thousands of years. The red berries are packed with good things: they contain 19 amino acids, B-complex vitamins, higher levels of vitamin C than oranges and more protein than whole wheat. The powerful anti-oxidant improves our immunity and skin health.
If not convinced now, try them next time in your salad. Or try out one of the insta-worthy Goji-bowls for breakfast (they even have acai berry and hemp seeds included, two more potential superfoods!)  For a rockstar-breakfast!
Bild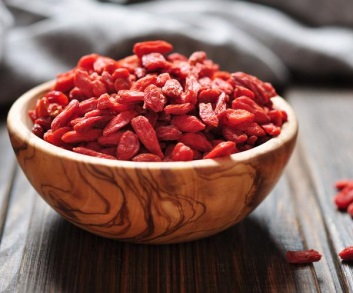 5. Quinoa
Now this is real superfood: not a grain, but a seed, quinoa has been growing in South America for thousands of years. The tiny seeds are packed with some serious nutritional prowess. It is very high in complete protein, which means it contains all the essential amino acids your body needs to build muscle and repair itself.
Cooking like a grain, it offers a fully, nutty flavor and is a perfect gluten free alternative to other grains.
Quinoa is so versatile, it can be used for breakfast (use like porridge), in salads or as a side dish. Try this all-time favourite quinoa salad!
Bild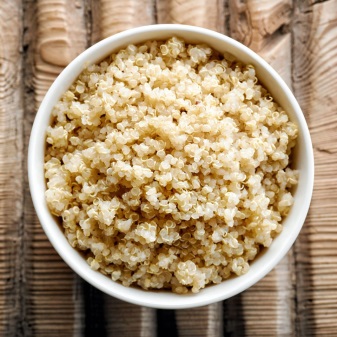 6. Salmon
Salmon is a highly nutritious fish packed with healthy fats, protein, B vitamins, potassium and selenium. It's one of the best sources of omega-3 fatty acids, which are known for a variety of health benefits, such as reducing inflammation. And bonus points: Salmon may also protect skin from the sun and the damaging effects of UV rays (don't skip your SPF, though).
Try out this truly delicious oven-backed version of salmon.
Bild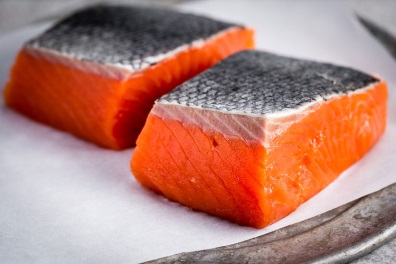 7. Broccoli
Broccoli is the antioxidant king. This lean, mean, green machine is packed with vitamins, minerals, disease-fighting compounds, and the fiber essential in any diet. Broccoli stands out for its exceptionally high levels of vitamin C, vitamin K and Folate (which can reduce risk of heart disease, certain cancers, and stroke) .
Tipp: In general, all dark, leafy greens are super healthy. They provide a good source of vitamin A, vitamin C, and calcium, as well as several phytochemicals. So don't stick to broccoli, but give spinach, kale and microgreens a chance as well.
Try oven-roasted broccoli and you will never want to eat broccoli any other way.
Bild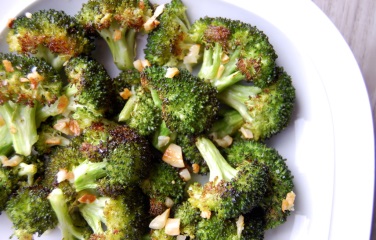 8. Chia
Don't be fooled by the size — these tiny black seeds offer a powerful nutritional punch. They gained popularity in the past few years amongst health conscious people all over the world.
The seeds are high in quality protein as well as in omega-3 fatty acids and offer a high antioxidant content.
Chia seeds can be added to salads, breakfast bowls, smoothies or as pudding.
Bild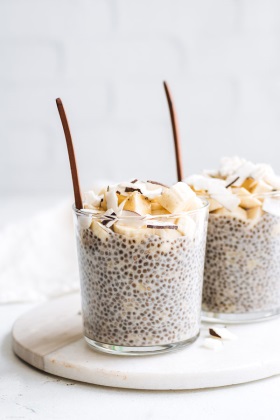 9. Almonds
Almonds are considered amongst the most healthy nut for its dense nutritional values, they are high in protein and contain "healthy" fat (monosaturated fat, like olive oil). Almonds have been proven to help stave off heart disease and diabetes and to help lower bad cholesterol. They are also high in vitamin E and magnesium, which improves blood flow and calms arteries, crucial for healthy hearts.
Tipp: Eat the almonds with the skin on to get double the amount of antioxidants compared to the blanched variety.
Almonds can be used in both sweet and savory recipes or as a perfect snack on its own. If you have never tried almond butter in your breakfast bowl, you should give it a try.
Bild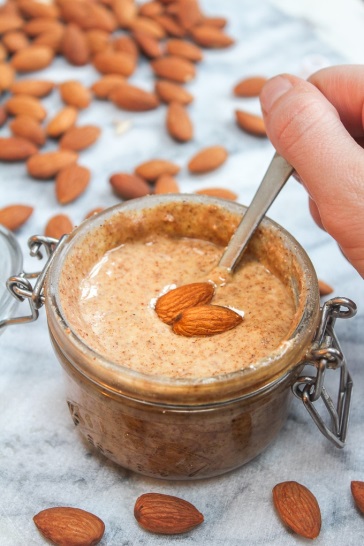 10. Avocado
Last but not least: Avocado, the green superfruit (yes it is a fruit, botanically), is continuously popular in kitchens around the world.
Rich in many nutrients, including fiber, vitamins, minerals and healthy fats, it offers many benefits for our bodies.
Avo-toasts have conquered Instagram, and did you know that there is an Avocado-themed restaurant in Amsterdam? Anyhow the fruit tastes delicious, and as you know guacamole and avo-toast already, here is something fancy to try (Gordon can't be wrong).
Bild