Learn more about the special Chios mandarin
Our two products MelanoGray™ and CALMandrin™ are sustainably obtained by upcycling the peel paste from mandarins which exclusively grow on the Greek island of Chios. Join us on a trip to this beautiful sunny island, to find out more about the background and the manufacturing process of this special mandarin.
The variety "Chios mandarin" grows exclusively under very specific conditions that are optimally found on the island of Chios. The mandarins were introduced there in the 13th century following the Genoese colonization. This variety has been registered as a product with Protected Geographical Indication by the EU. 
Compared to modern, industrially produced fruits, this old mandarin variety has a lot of seeds and therefore the demand on the market is decreasing. There are only a few farmers left on Chios who still cultivate these mandarins today. 
Bild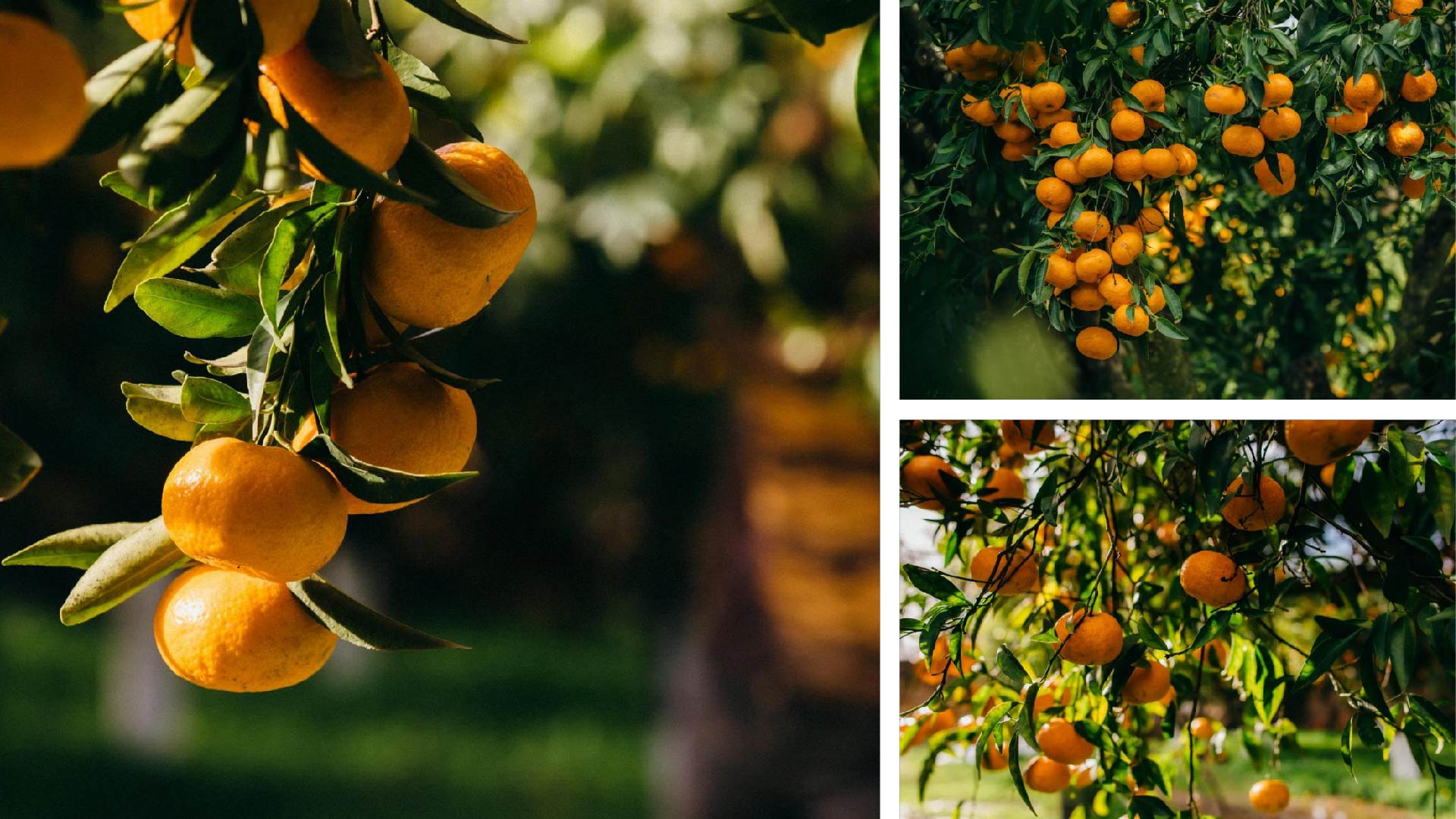 One of these few places is the orchards in Kampos, where the mandarins are still cultivated in a traditional way. As is typical of these secluded historic places, this orchard is surrounded by high walls made of natural stone. This mansion was also one of the first organic farms on the island.
The citrus grove comprises 1020 trees with mandarins, lemons, oranges, bitter oranges and bergamots. It was one of the first organic farms in Greece, now for 25 years. The Chios mandarins are carefully and sustainably harvested by hand.
Bild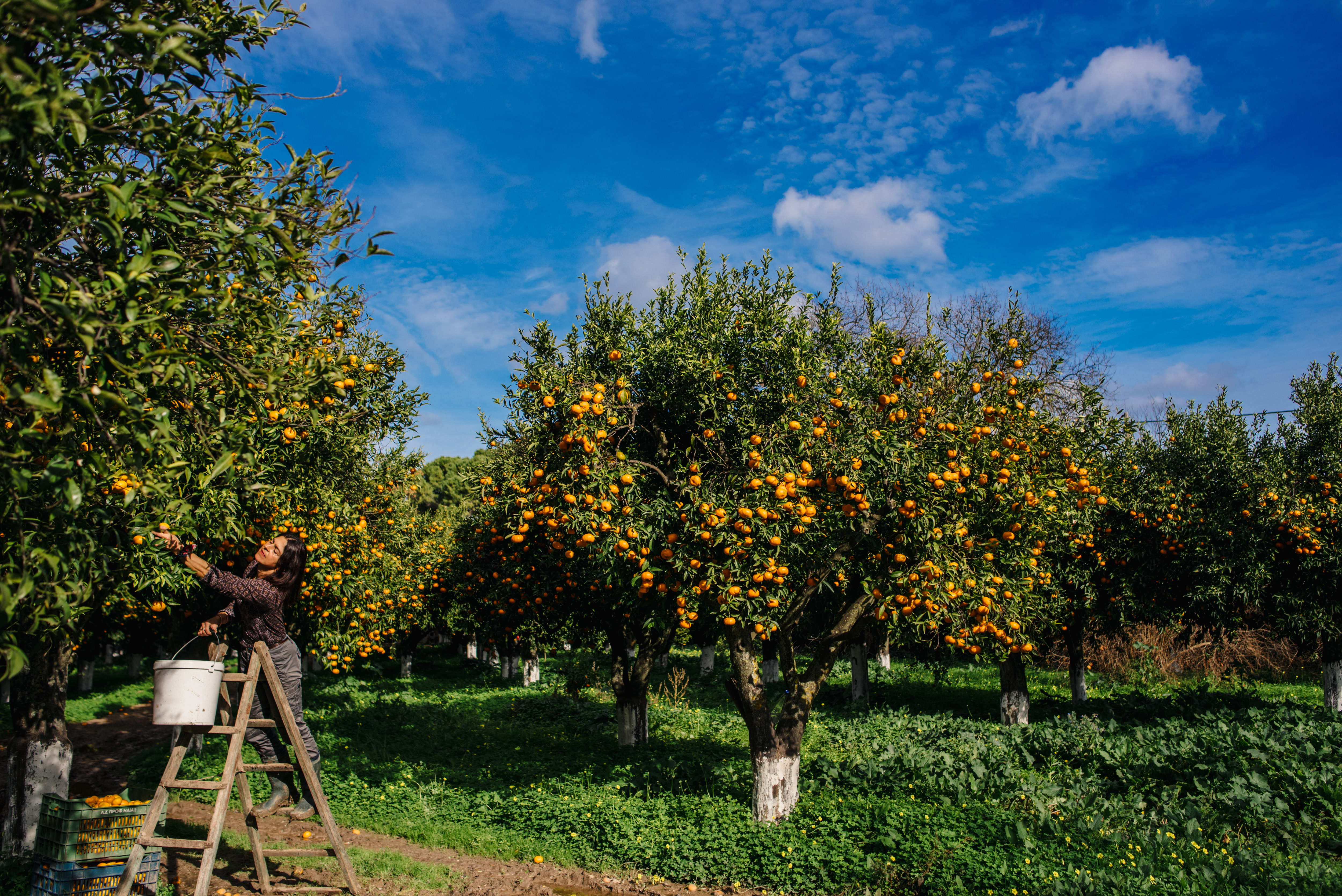 The mandarins are used to extract organic perfume essences. In the traditional small distillery at the same place, both the juice and the peel of the fruit are used for the gentle distillation process. After condensation, the mandarin oil floats on the water; the two phases can thus be separated from each other. The result is an aromatic essence with the typical, genuine mandarin taste.
Bild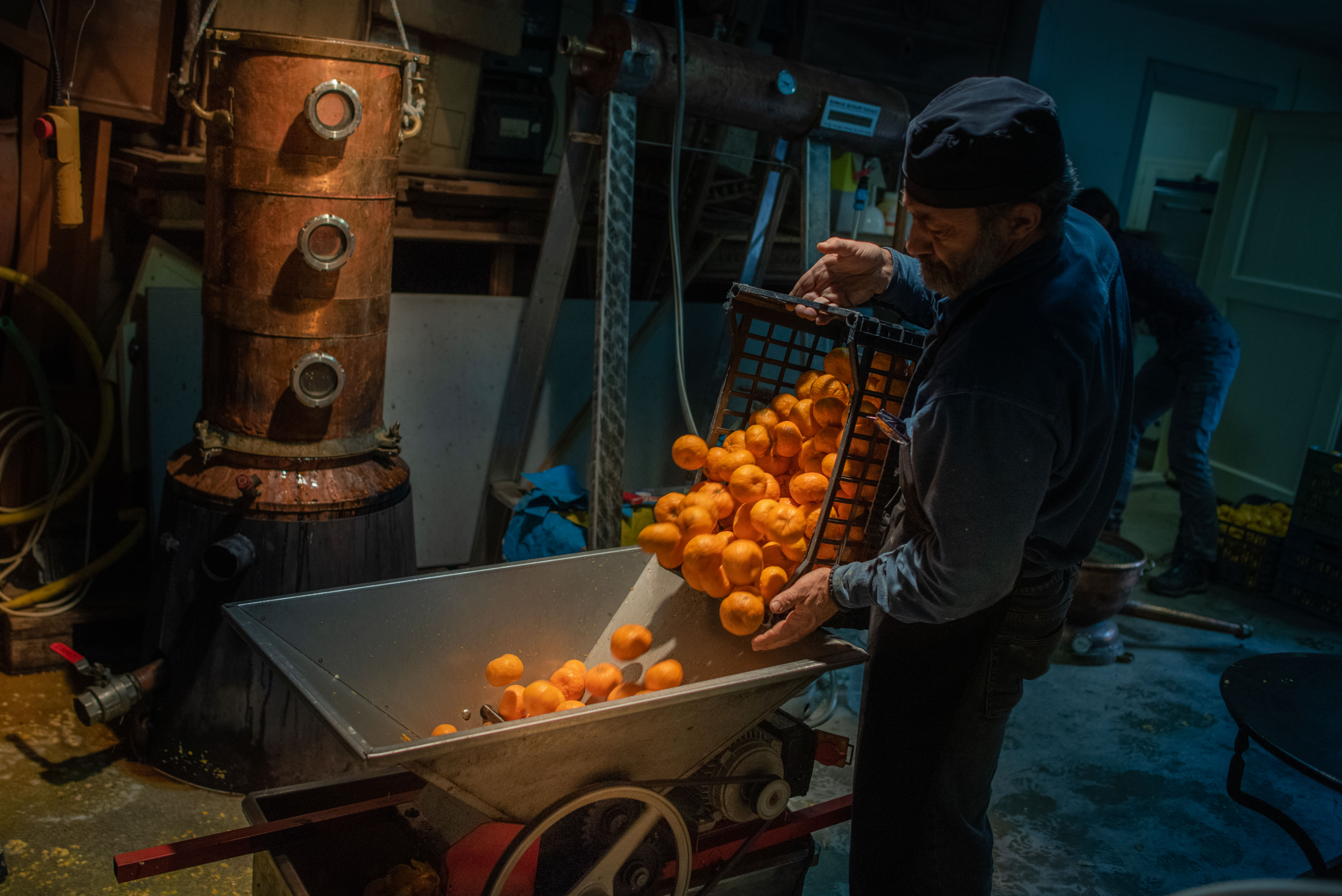 Bild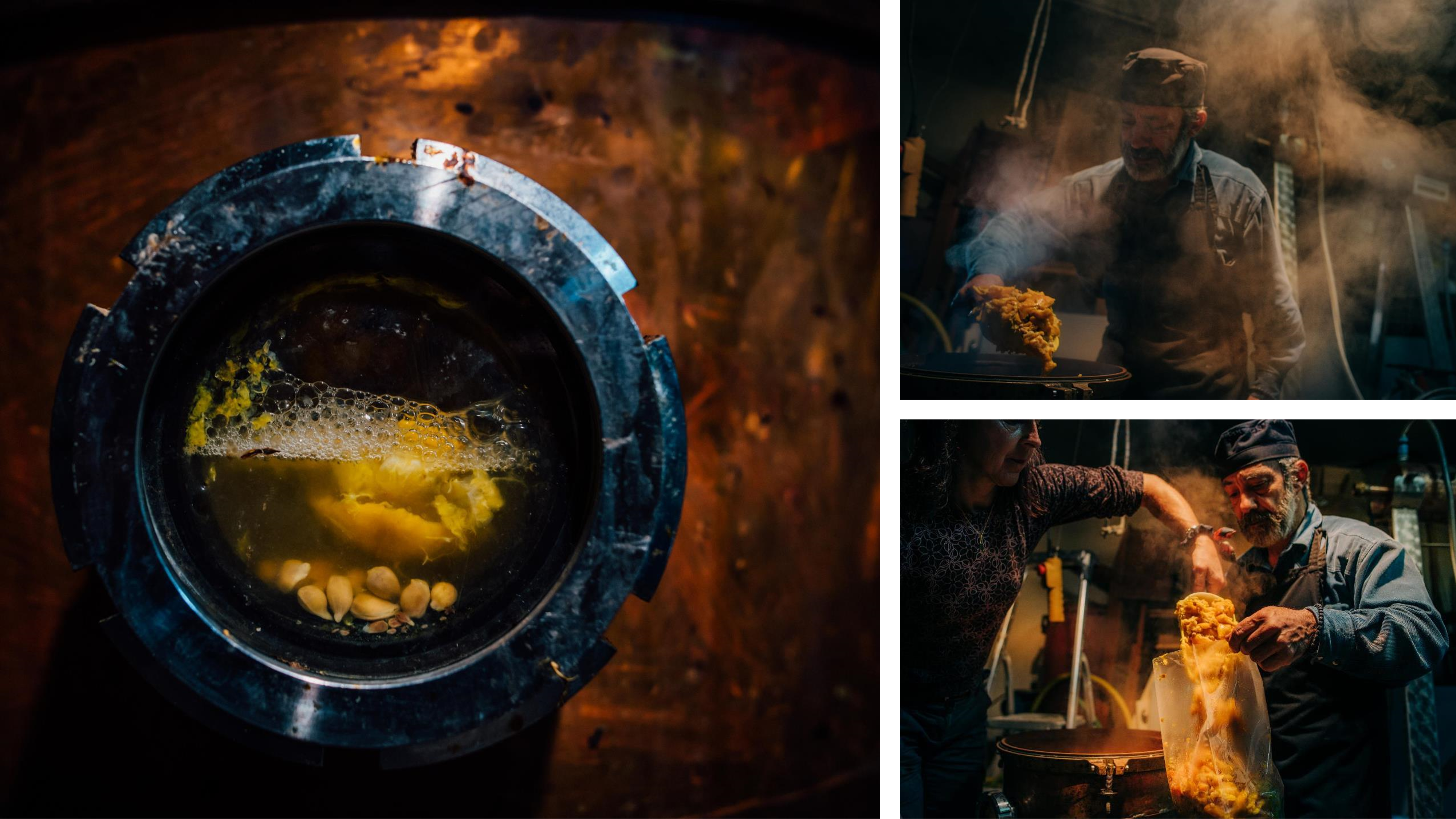 After the disillation process remains a rich and thick peel paste, called pomace. This is the starting material that is used to produce MelanoGray™ and CALMandrin™.  This food-grade waste is also used by the farm as compost.
By using Chios mandarins for our products, we therefore not only refine a high-quality waste product with an upcycling process but also help to preserve the historic orchards and original production methods of Kampos.
Bild