Review of in-cosmetics Asia 2022
Yes, we were finally back in Bangkok!
In-cosmetics Asia made its triumphant return to Bangkok on November 1 – 3. The first physical event in Thailand in three years! Over 10,000 cosmetic and personal care professionals joined 416 exhibitors for the opportunity to learn, network and discover the most recently launched ingredients.
Our team kicked off the week on Monday with the long-awaited distributor meeting. Finally, being able to meet our commercial partners in person after a long wait was a great and joyful experience! Bringing everyone up to date with our latest launches and updates as well as getting to share our exciting plans for next year. Stay tuned!
Bild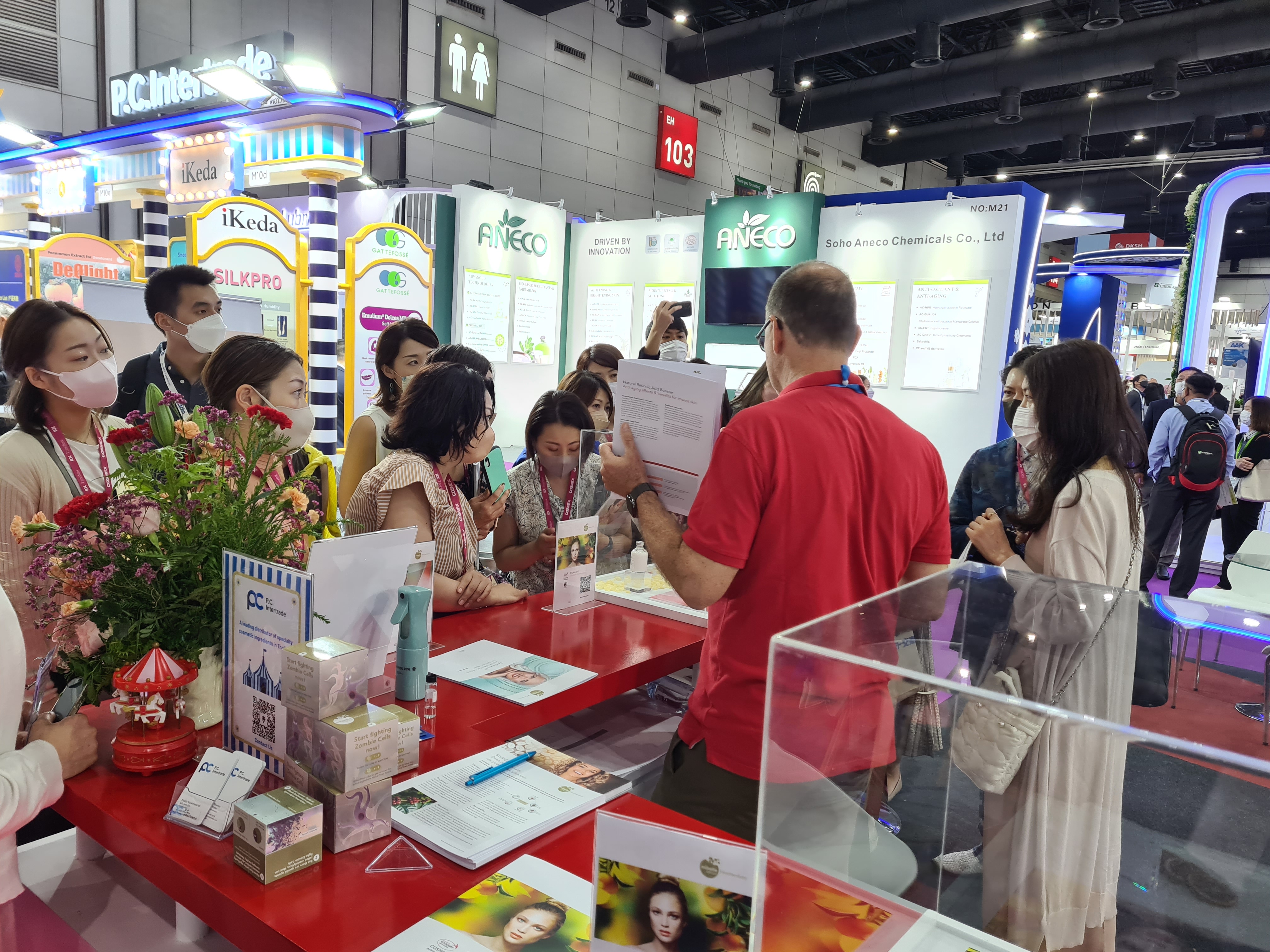 Finally, Tuesday November 1, was here and in-cosmetics Asia opened its door. The focal point of the exhibition was the Innovation Zone where 75 ingredients were on display. According to Reed Exhibitions, for three-in-four visitors (75 %) this was the starting point to the trade show. Other well visited sections were the formulation lab, marketing & trend regulations, and the technical seminars.
On the second day, Fred Zülli had his technical seminar on 'Retinoic acid boosting effect by inhibition of CYP26A1 in the skin' which was very well attended and generated some additional interest for our NovoRetin™ - the natural alternative to retinol. At the end of the day the Innovation Zone Awards took place and our NovoRetin™ scooped the Gold Award in this prestigious category. Understandably, the joy was very great for the recognition and a big thank you to the whole team for the hard work and dedication!
Overall, the exhibition was well attended, and our team enjoyed catching up with our partners and customers. The event is very important for the cosmetic industry in the region, and we got a lot of visitors from all over Asia and they wanted to hear all about the latest news and trends.
We can't wait to see you again on November 7 – 9 next year!
Bild