Hair waters: A new trendy concept
Hair waters, liquid and time-saving alternatives to hair conditioners and masks, are flooding the market.
These liquid glosses and tonic waters deliver softness and incredible mirror-like shine while being weightless. Most of them work in a few seconds, which is another benefit versus the traditional hair care masks
The consistency resembles to water. Used after shampooing, the waters are applied to hair, massaged in for a few seconds and then rinsed. No conditioner needed. Due to the liquid texture, the product can penetrate deeper and get to work faster than traditional creams and masks.
The hair waters work with a lamellar technology. Lamellar waters take their name from the scientific term "lamella," which refers to a thin layer. 
Once in contact with the water from wet hair, the formula "hugs" the hair fiber. Like magnets, the lamelles are positively charged and attracted to negatively charged, damaged areas of the hair, meaning they deliver the conditioning amino acids and lipids exactly where they need to be, rather than coating the entire hair shaft with heavy conditioning agents.
Bild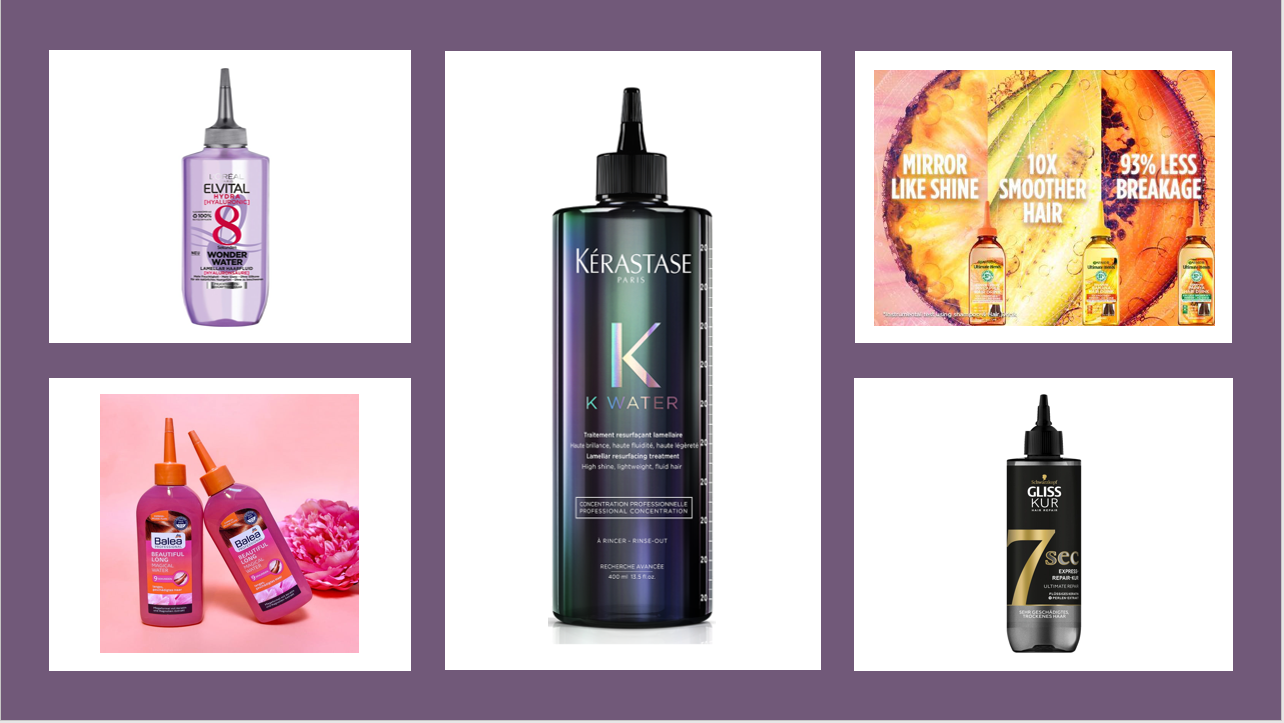 Our following products are perfectly suitable for the concepts of hair waters:
KeraGuard, an effective antioxidant protection complex for damaged hair. It repairs chemically treated hair, prevents the color fading of hair and restores its resilience
GSP-T,  a powerful antioxidant complex that locks in color, resists fading and prevents damage due to heat-styling
Lipobelle™ S100/PA, a cationic liposome that is loaded with D-panthenol. Vesicles with a cationic load show a high affinity to the negatively loaded hair surface. It improves hair beauty and helps to protect and repair hair