How to formulate with EpiCalsome™
Especially after a long, cold winter with lots of warm and dry heating air, the skin longs for an extra portion of rich care. Because as soon as spring arrives, we like to swap the thick wool sweater for an airy shirt, and the long jeans for a leg-free version. Many people want to show their skin and soak up the sun with the first rays of sunshine. But what if the dried skin itches, flakes or simply does not look good?
Mibelle Biochemistry has developed a solution for this: EpiCalsome™.
It represents an innovative double cone vector system that encapsulates calcium for a simple an efficient delivery of bioavailable calcium to the skin.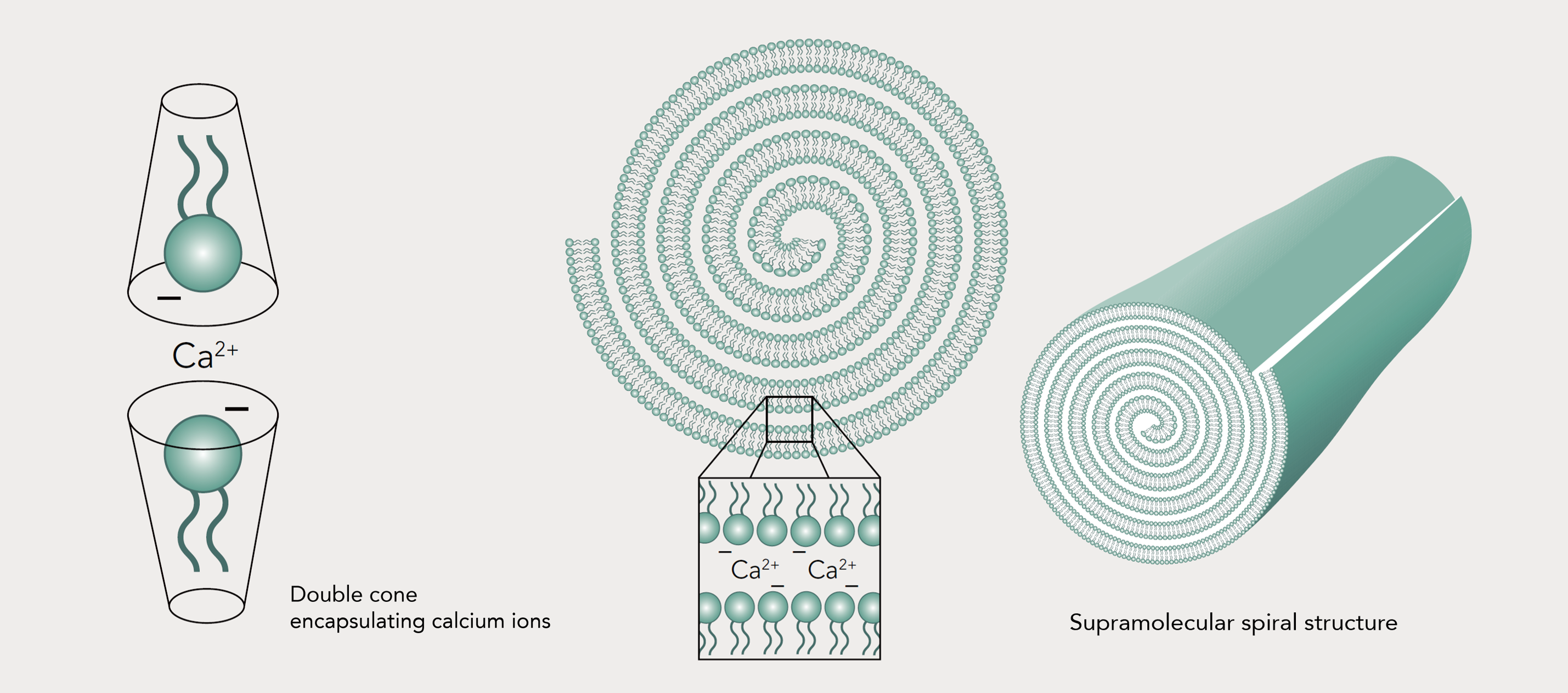 EpiCalsome™ has a creamy consistency. To give an example from everyday life, it looks like yogurt and can be processed just as well.
The easiest way to incorporate our EpiCalsome™ is into a ready-made O/W emulsion. As soon as the emulsification process is complete, which is usually at about 40°C, the active ingredient can be added while stirring. A final homogenization of the emulsion to achieve additional gloss and product stability is no problem for EpiCalsome™. But it can just as easily be incorporated into a W/O formulation, too.
Particularly in the case of a cold process method, it is possible to dissolve the active ingredient in the water phase. It should be noted here that the EpiCalsome™ colors the water phase milky-white. Developing a clear formulation with this is therefore a particular challenge.
As the INCI shows, the EpiCalsome™ contains calcium chloride. Therefore, care must be taken to ensure that the emulsifier system and the gel formers used are electrolyte stable. Which is also mostly the case.
For a little inspiration I have developed an "Intensive Repair Cream". It is intended for dry skin of all ages and additionally treats the stressed skin with nourishing plant oils and an exciting sensory. Get inspired and have fun developing with the EpiCalsome™.
For further questions, please have a look at the Formulation Guideline of the EpiCalsome™ or send me an email (antje.duering@mibellegroup.com).