International Day of Women and Girls in Science
This Day is an opportunity to promote full and equal access to and participation in science for women and girls. Gender equality is a global priority for UNESCO, and the support of young girls, their education and their full ability to make their ideas heard are levers for development and peace.
Did you know that…
Women are typically given smaller research grants than their male colleagues and, while they represent 33.3% of all researchers, only 12% of members of national science academies are women.

In cutting edge fields such as artificial intelligence, only one in five professionals (22%) is a woman.

Despite a shortage of skills in most of the technological fields driving the Fourth Industrial Revolution, women still account for only 28% of engineering graduates and 40% of graduates in computer science and informatics.

Female researchers tend to have shorter, less well-paid careers. Their work is underrepresented in high-profile journals and they are often passed over for promotion.
At Mibelle Biochemistry there are many inspirational women working in science. We have asked them why they work in science and what they love about their jobs. Read about their motivation below:
Kathrin: "Sometimes questioning the obvious leads to new discoveries. That's why I like to explore new and creative approaches to contribute to science."
Melina: "Science never stands still. You can always find something new, whether it's in nature or if you discover a mechanism of action in the skin. For me it's incredibly exciting to accompany a project from the initial (plant) idea, through the studies on the skin and finally to the final active ingredient."
Julia: "I wanted to make a change myself, to contribute to the science that helps people."
Franziska: "As a naturally curious person, I always love to learn more about the world around me. Contributing to the understanding of nature, even just the tiniest bit, can be very rewarding."
Antje: "With the help of science, it is very simple to explain the "magic of small things" and create new magic. I think that is great."
Katharina: "I have always been fascinated by science and especially interested in biology. After several years of studies and research at the university, I am now working in cosmetic research where I can still learn new things every day and contribute to new findings. I also enjoy participating in scientific conferences or reading scientific publications to identify new biochemical mechanisms which can be applied to new product concepts."
Bild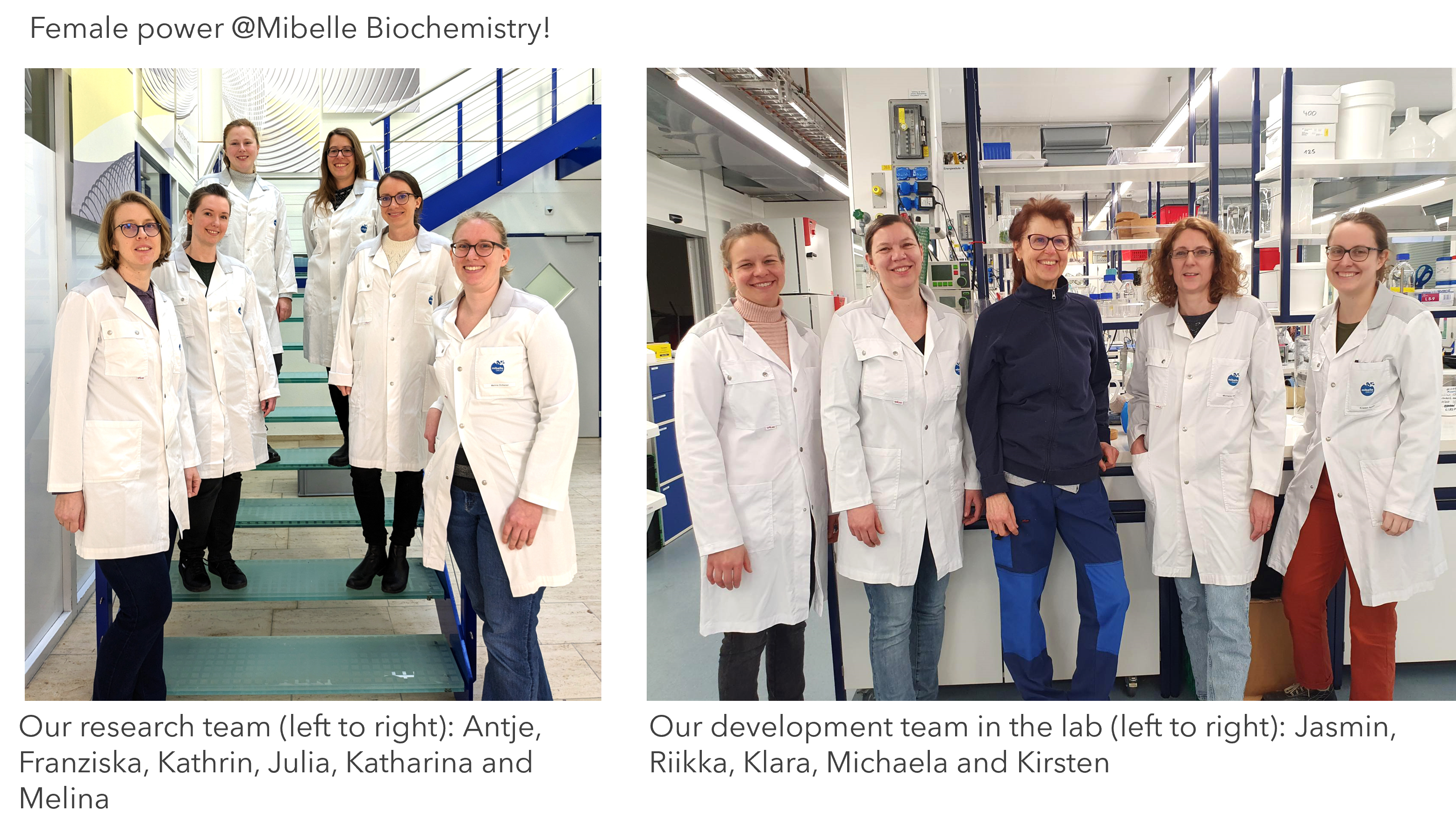 Klara: "Science is like an adventure to discover things that are unknown to me."
Jasmin: "I like to be able to intensively deal with nature and the laws of nature. As Jane Goodall once said "You can make a difference - every day and every time"."
Michaela: "Exciting topics at the pulse of time."
Riikka: "Even as a child I was fascinated by nature, the interaction of biology, chemistry, physics and technology. Everything is connected and fulfills its specific purpose for the big picture. To observe and understand these mechanisms and thus working on new products is my greatest incentive and at the same time gives me great pleasure."
Nadine: "As a curious person, I became interested in natural sciences at a very early age."
Kirsten: "I am in science because I love to solve the mysteries of everything we see around us."