Mibelle Biochemistry supports EBI student project in France
For many years, the Mibelle Biochemistry team in France has implemented an educational program for students from universities and High schools.
In a dozen French universities, Mibelle Biochemistry gives thematic conferences, participates in end-of-year juries, sponsors inter-university competitions and supports students by providing active ingredients and giving them advice for their educational project.
This year, we have decided to set up a new kind of collaboration with the teams of teachers and students of the "Ecole de Biologie Industrielle" (EBI) in Cergy.
Based on our unique active ingredient, we asked two teams of students to propose a formulation based on a benchmark of an existing product in pharmacies for fragile and sensitive skincare. The requested finished product had to contain as few ingredients as possible and present the highest degree of naturalness.
For 3 months, the students and teachers of the EBI exchanged regularly on the progress of this project with the teams of Mibelle Biochemistry France. From advice to tips, we followed the remarkable work of these students who amazed us with their involvement and professionalism.
During the Cosmet'Agora show which took place at the beginning of January in Paris, we had the opportunity to present the two formulations selected to French customers who could appreciate the quality of the two products.
Bild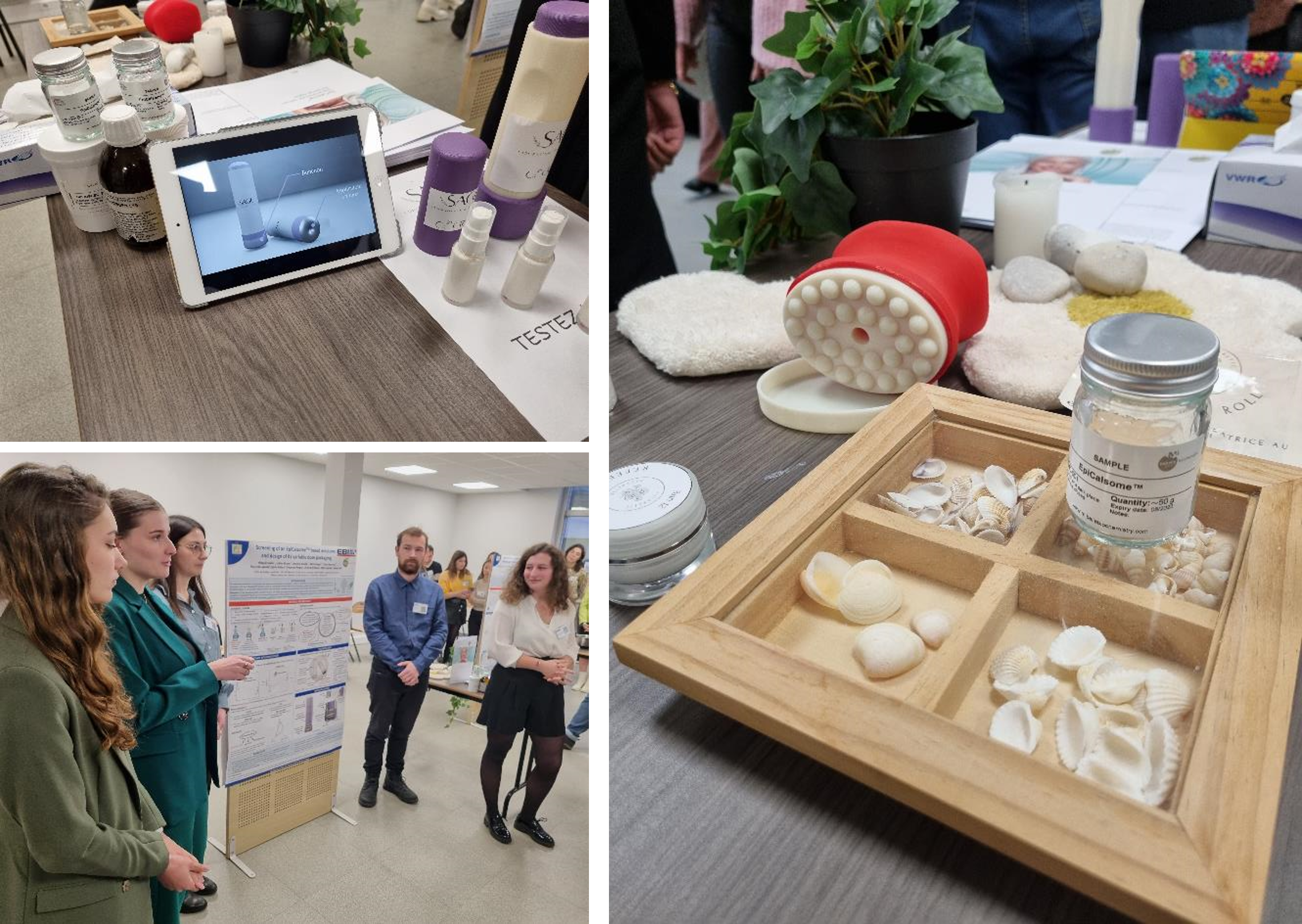 As this project is part of the student program, the work was presented on January 20th at the EBI during the event "Research Day".
Presented in the form of an internal competition, this day allows students to expose their work to a jury made up of industry professionals and teaching teams.
The two groups of students explained in detail their work on formulation but also on innovative packaging through posters, visual supports and, of course, finalized formulas.
The two themes presented were "Optimization of an emulsion using EpiCalsome™ and development of an innovative sensorial packaging" and "Screening of an EpiCalsome™ based emulsion and design of its variable dose packaging".
At the end of the day, the group "Screening of an EpiCalsome™ based emulsion and design of its variable dose packaging" won the 3rd prize in the category "Design and development"!