Nomination News: in-cosmetics Awards
We are happy to announce two nominations:
Black BeeOme™ got a nomination for the Green Ingredient Award 2020 
Alpine Rose Active is on the shortlist for the Innovation Zone Best Ingredient Award
Find more information here. The winners will be revealed at 16:30 BST on 6 October 2020 on in-cosmetics Virtual.
Keep your fingers crossed!!
Bild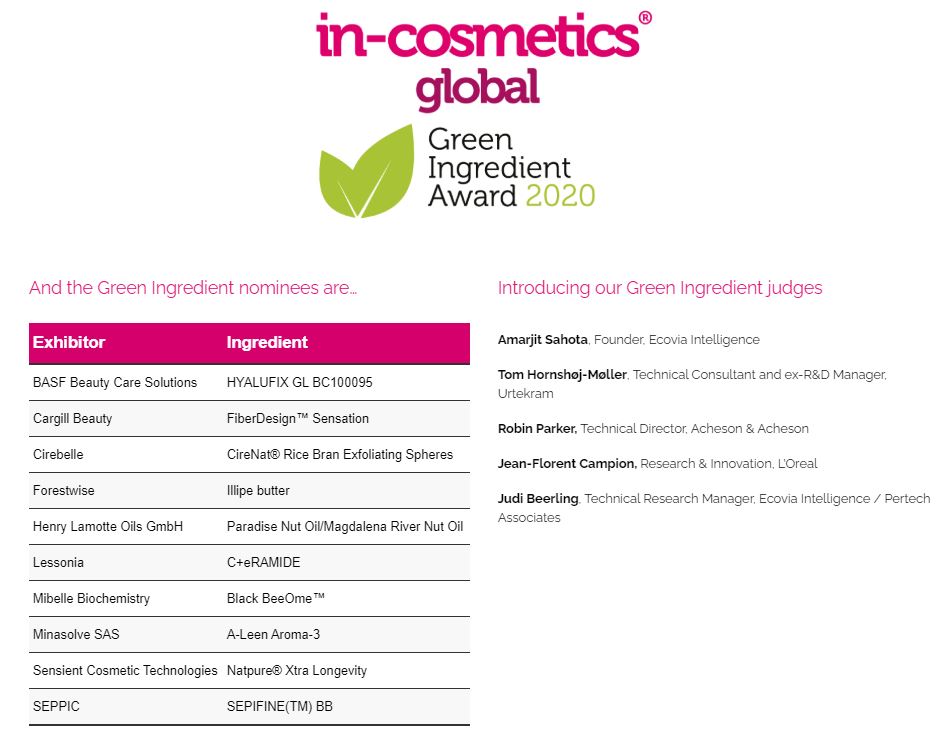 Bild