PhytoSpherix™ Guide Formulation
The moisturizing formula contains PhytoSpherix™, a natural-derived phyto glycogen. The formula combines the synergistic effects of PhytoSpherix™ and Hyaluronic acid. It is fast absorbing and suitable for all skin types. 
Happy formulating! If you have any questions, do not hesitate to contact our formulation specialist Antje Düring: antje.duering@mibellegroup.com.
Bild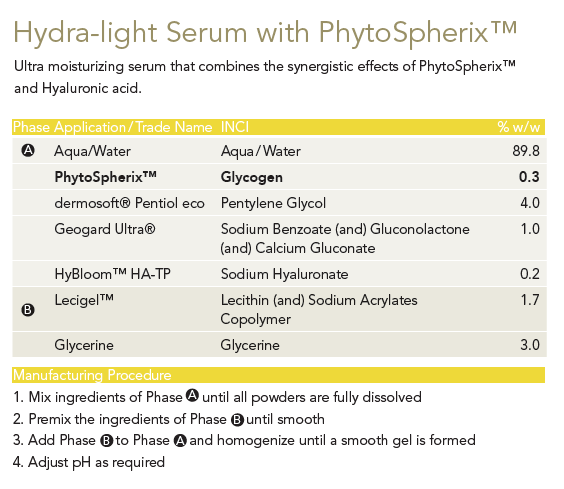 Bild