Queen of Beauty calling
At the recent in-cosmetics Asia exhibition in Bangkok, our team had the honour to welcome a special guest at our stand. Chutima Naiyana, a famous Thai actress, singer, model and former Miss Thailand visited and stayed for airing some content for her social media channels.
Chutima Naiyana recently developed her own detoxifying soap with our active ingredient Detoxophane which is based on Swiss garden cress sprouts and activates the skin's detoxification system. She took the opportunity and interviewed our Managing Director Fred Zülli about the advantages and the special benefits of our Detoxophane. She shared the insights via live stream directly with her followers on her social media channels.
Bild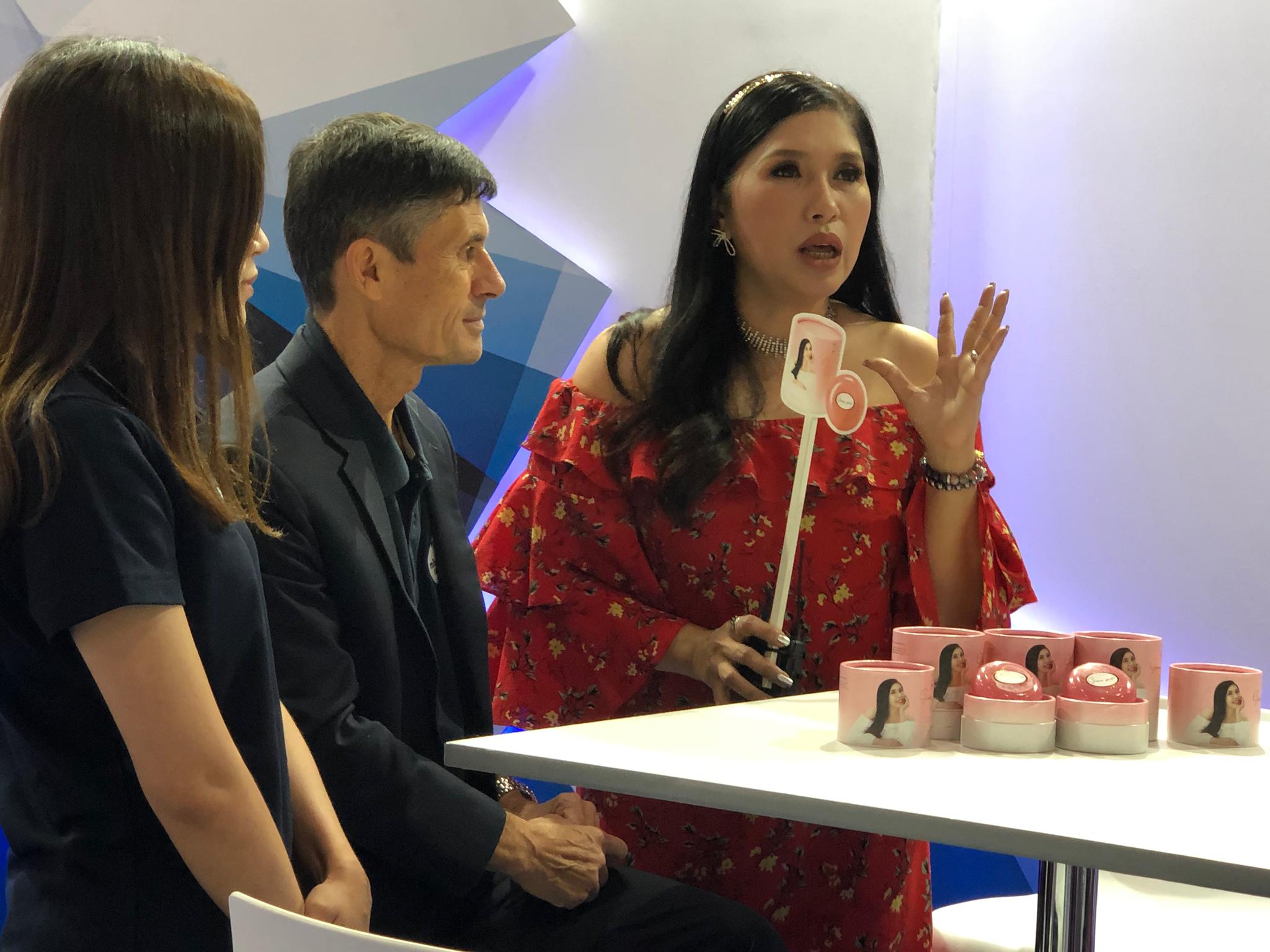 Bild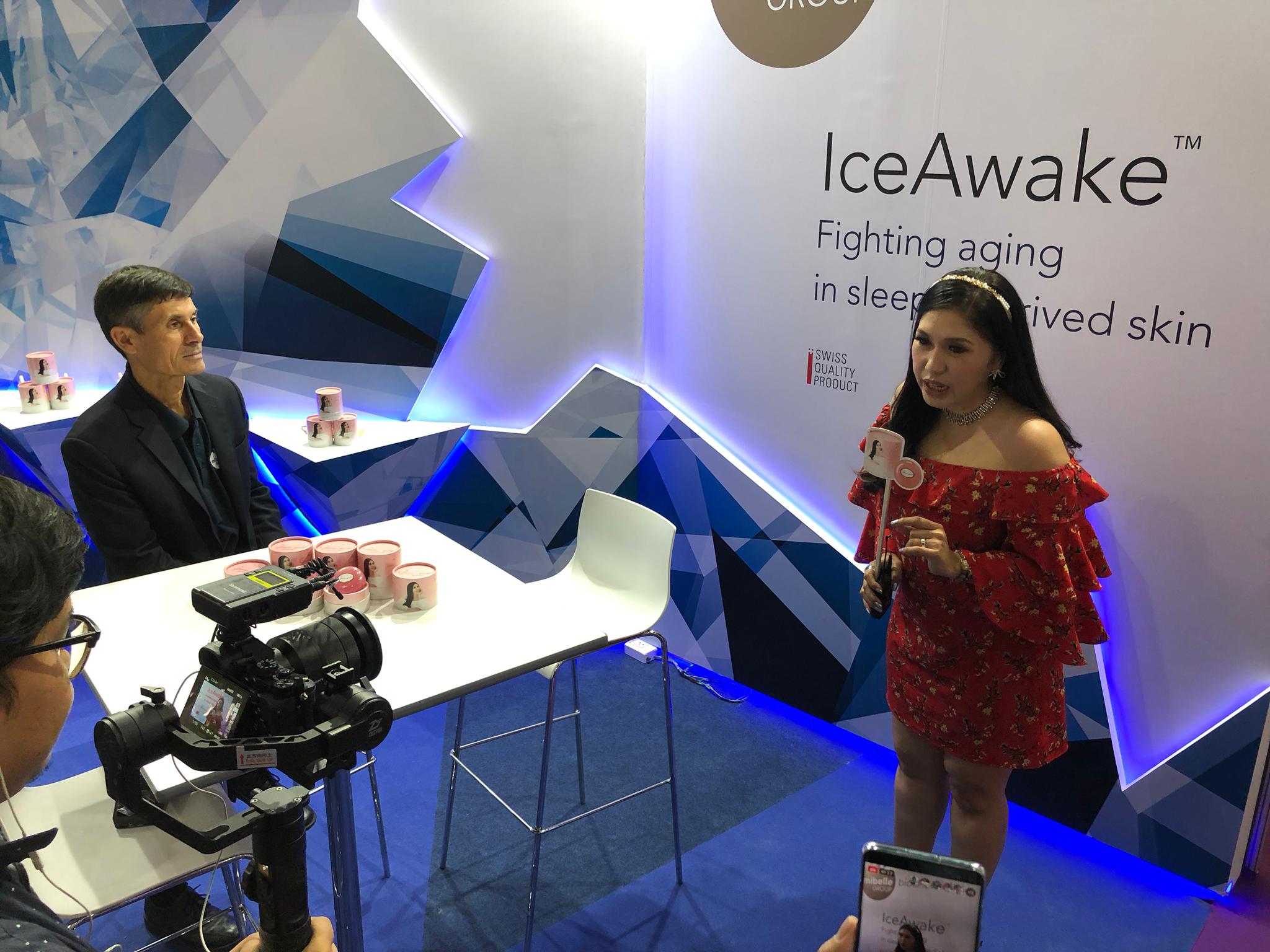 Nothing was left to chance – have a look at the microphone used for the interview and broadcasting. That's how you have to put everything in scence!
The whole happening lasted for about 2 hours and was an attraction on the exhibition grounds. Many visitors stopped and were curious about the event happening before their eyes. Not something that happens on a daily basis.
Last but not least : the photo session at the end ! Numerous pictures were taken and we are happy to share now some of them with you.
Already curious to see what happens at the next show !
Bild