AquaCacteen™
Soothes and hydrates women's and men's skin
AquaCacteen™ is an ultra-refined elixir from prickly pear (Opuntia ficus-indica) that blocks the release of stress markers from sensory nerve cells in the skin, calming and soothing irritated skin. AquaCacteen™ features outstanding hydrating properties thanks to its high content of water-binding compounds.
Clinical studies conducted on both men and women showed that AquaCacteen™ was exceptionally soothing and firming for the skin. Furthermore, it was found to be very hydrating, even in rinse-off products.
The cactus raw material for AquaCacteen™ is organic and fair trade certified. Available in an ECOCERT certified, in a NATURE certified and in a COSMOS approved version.




Opuntia ficus-indica is a succulent cactus that is native to Mexico and is also known as prickly pear, nopal or Indian fig. The use of Opuntia as a food and medicine dates back to the Aztecs of pre-Hispanic Mexico, who revered it as a sacred plant. Opuntia also contains piscidic acid, an excellent iron chelator that prevents the formation of ROS in skin tissues by complexing Fe2+. Moreover, it contains the vitamins A, B1, B2, B3, and C, the minerals potassium, calcium and magnesium.
Bild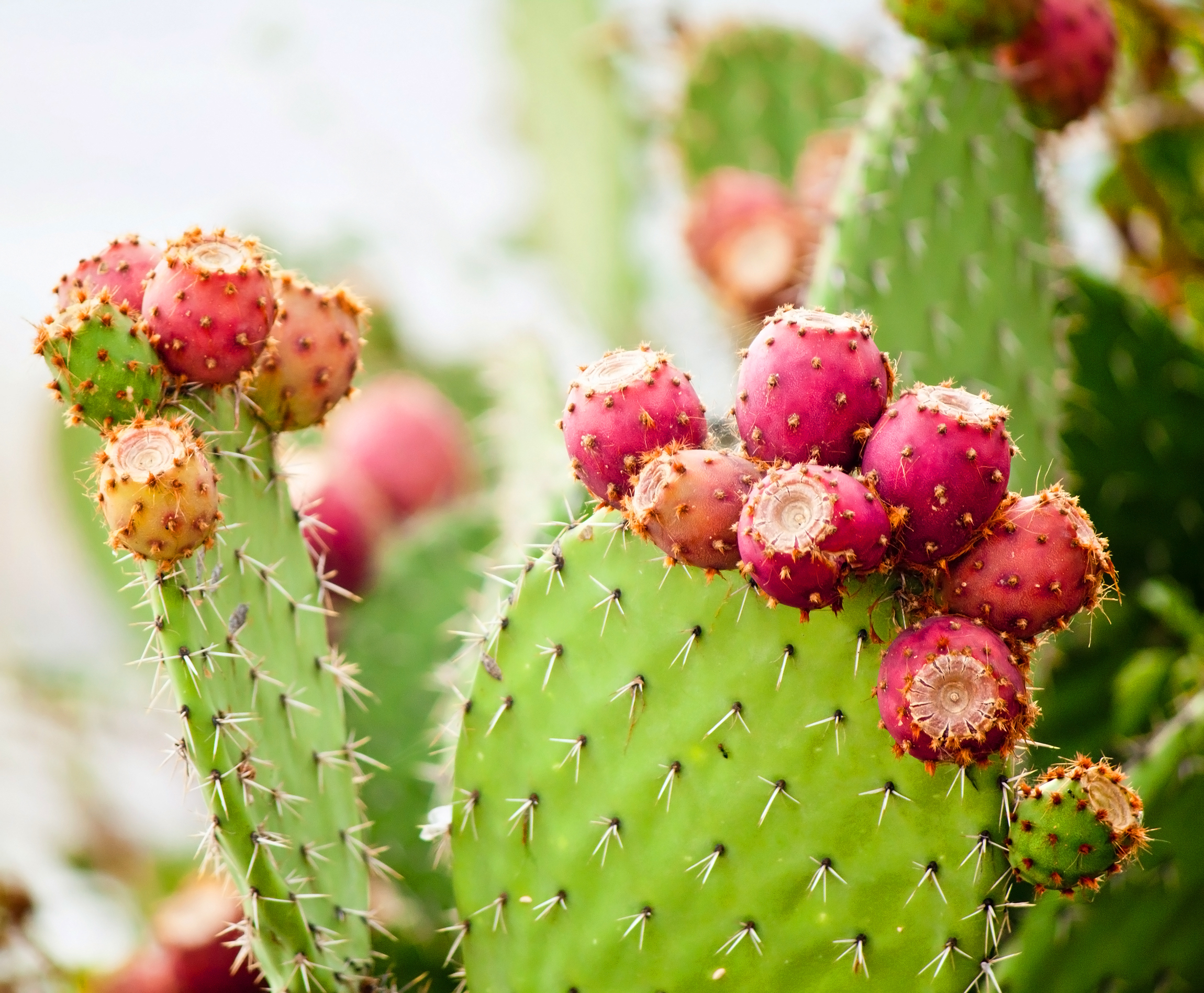 AquaCacteen™ (standard version): Opuntia Ficus-Indica Stem Extract (and) Glycerin (and) Phenoxyethanol (and) Aqua / Water
AquaCacteen™ O (oil-soluble version, COSMOS approved * version): Opuntia Ficus-Indica Stem Extract (and) Caprylic / Capric Triglyceride

AquaCacteen™ nc (COSMOS approved *, ECOCERT certified **, NATRUE certified): Opuntia Ficus-Indica Stem Extract (and) Glycerin (and) Aqua / Water
* Raw material certified by ECOCERT GREENLIFE according to the ECOCERT Standard for Natural and Organic Cosmetics available at www.ecocert.com/cosmetics
** Raw material approved by ECOCERT GREENLIFE in accordance with the COSMOS Standard
Bild