The journey of Alpine Rose Active
Where do we get the leaves for our Alpine Rose Active from, and who is actually harvesting it? Find out more about the journey of Alpine Rose Active. 
The journey of our Alpine Rose starts in the beautiful village of Bergün. This village is located in the Eastern Swiss Alps at 1400 m altitude and is a picturesque place surrounded by a beautiful mountain landscape. Lots of farms and farm shops are located here.
Bild
Our local farmer, Urs Heinrich, lives with his family in one of these beautiful farms, together with many animals such as rare alpine species of chicken, geese, hares and a young Appenzeller dog protecting everyone.
Their enterprise has the Biosuisse "Bioknospe" organic certification, an extremely demanding and internationally recognised label, because it sets high to very high standards in the assessment criteria for the environmental areas of water, soil, biodiversity and climate as well as in the areas of animal welfare and social issues.
The whole village of Bergün decided some years ago to turn organic respecting the label "Bioknospe". This is an advantage for the wild harvesting of alpine rose leaves in the surroundings of Bergün, it guarantees a pesticide free biomass.
Bild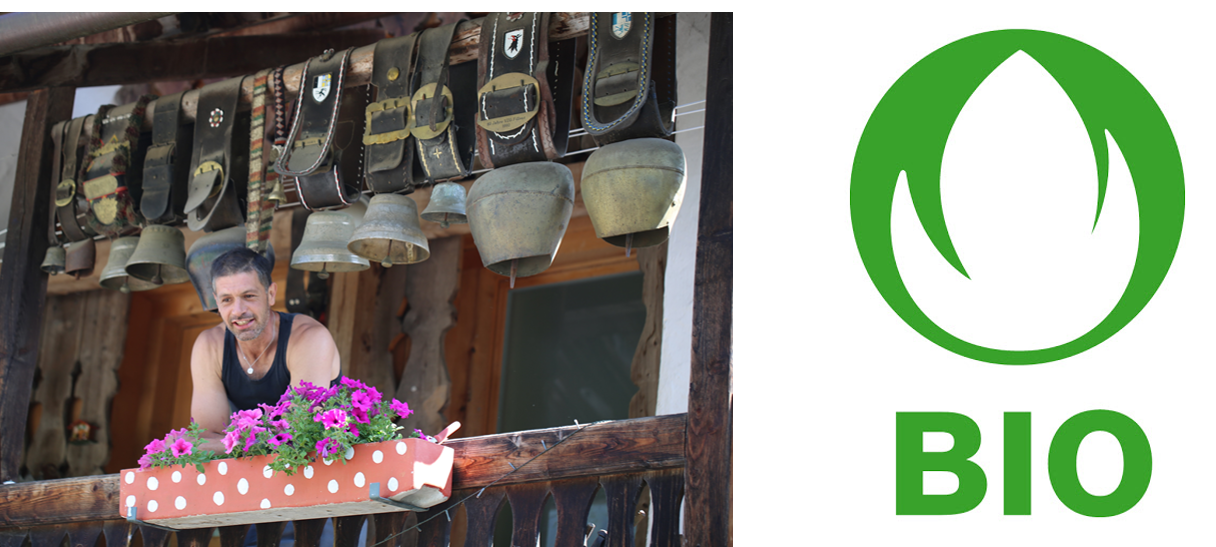 Each year in July and August, Urs and his family collect in the surroundings the alpine rose leaves by manual harvesting, which is hard work. The leaves are regenerated in the following year, as do the woody alpine rose bushes. The practice is thus sustainable.
After collecting dozens of kilos of Alpine Rose leaves, the leaves are transportet to Mibelle Biochemistry. The leaves will then be shred, before extraction starts. The resulting liquid will then be filtered, and the ingredient Alpine Rose Active is ready.
Bild