Nutricosmetics and beauty claims
During the last few years, new trends have been created in the area of food supplements. Beauty from within, nutricosmetics, vitamin supplements for hair, skin and nails, as well as beauty supplements are just some words often found in relevant article or newsletter titles around the globe.
But what is the cause of this notion? The explanation lays within the establishment of new relationships between three major sectors; nutrition, pharmaceuticals and personal care. More precisely, the overlapping area between nutrition and personal care leads to the creation of 'nutricosmetic' products.
These products, or so-called 'beauty supplements' are basically food supplements for promoting and enhancing wellbeing and beauty from within. To put it differently, it is essentially feeding ourselves to achieve measurable effects in relation to hair, nails and skin.
Who hasn't been acquainted with collagen capsules, hyaluronic acid liquids, vitamin and mineral mixtures or preparations containing botanical extracts, all stimulating beauty? All previously mentioned food supplements can be found in abundant forms on the market, including and not limited to soft- or hardgels, chewable tablets, capsules, gummies, syrups, sachets and so on.
It is worth mentioning that there is no specific regulatory framework addressing nutricosmetics in EU level. Relevant products, are governed by the rules on food supplements. Occasionally and depending on final product formulations, other legislation pieces may apply, such as those on vitamins and minerals or on other special substances.
Bild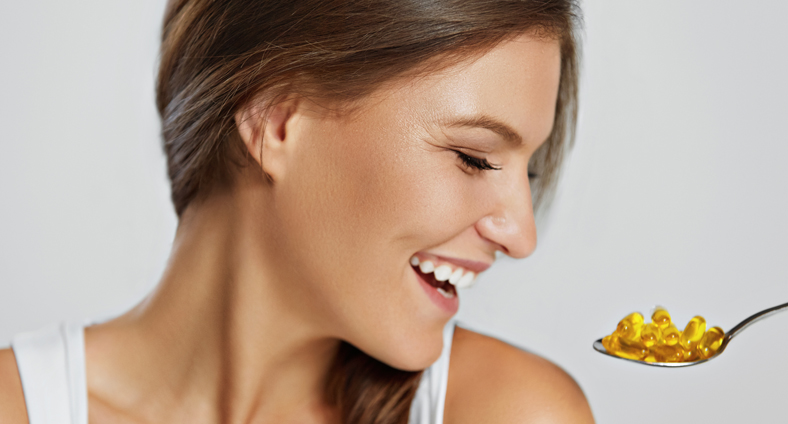 'Claims' refer to any messages on final food packaging,  stating, suggesting or implying that a food has particular attributes or benefits. Interestingly, 'beauty claims' are not regulated in the EU, whereas 'health claims' are governed by the Nutrition and Health Claim Regulation (NHCR).
As a regulatory affairs specialist at Mibelle Biochemistry, I often advise clients on the correct use of beauty claims in EU level. It is of vital importance to understand that beauty claims are not health claims. This is specifically explained in the NHCR, where it is stated that the use of health claims shall only be permitted if among other conditions, the presence of a substance in respect of which the claim is made has been shown to have a 'beneficial nutritional or physiological effect' in human body. On the other hand, beauty claims should not pose such an effect; they should only have a beauty link and solely refer to appearance.
Ergo, there is correct expression of beauty claims when food supplement labels demonstrate links of the contained actives with i.e. maintenance of thick and shiny hair or improvement of skin elasticity and suppleness or increase of nail glossiness.
It is advisable for food business operators to maintain a dossier with the evidence proving their beauty claims. This file can comprise of existing book references and scientific publications, as well as results of proprietary efficacy studies. Unlike for health claims, this dossier doesn't need to be submitted to any national authority or EU organ.
As part of our devotion to regulatory compliance, as well as to building scientific data for our growing portfolio, our food actives are supported by strong and credible efficacy results for the indicated uses, i.e. AnaGain™ Nu enhancing hair growth and fighting hair loss, DracoBelle™ Nu stimulating skin's beauty by boosting collagen repair or SaraPEPP™ Nu in correlation with cognitive performance. In such a way, we hope to contribute our best to the nutraceutical world.