A trip to Chios, the root of PoreAway™
Our popular ingredient PoreAway™ is based on mastic, an aromatic resin that comes from a tree which grows on the Greek island of Chios. Join us on a trip to this sunny island, to find out more about the background and the production of mastic.
Chios is notable for its exports of mastic gum and its nickname is "the Mastic Island".
The variety of lentisc tree that produces the aromatic "mastiha" grows in around 24 villages in southern Chios, collectively known as the mastiha villages or "Mastihohoria". These very picturesque and decorated villages were built in the 14th century. They had an economy based on the cultivation of mastic that were so prized that fortresses were built to protect them against pirates and invaders.
Bild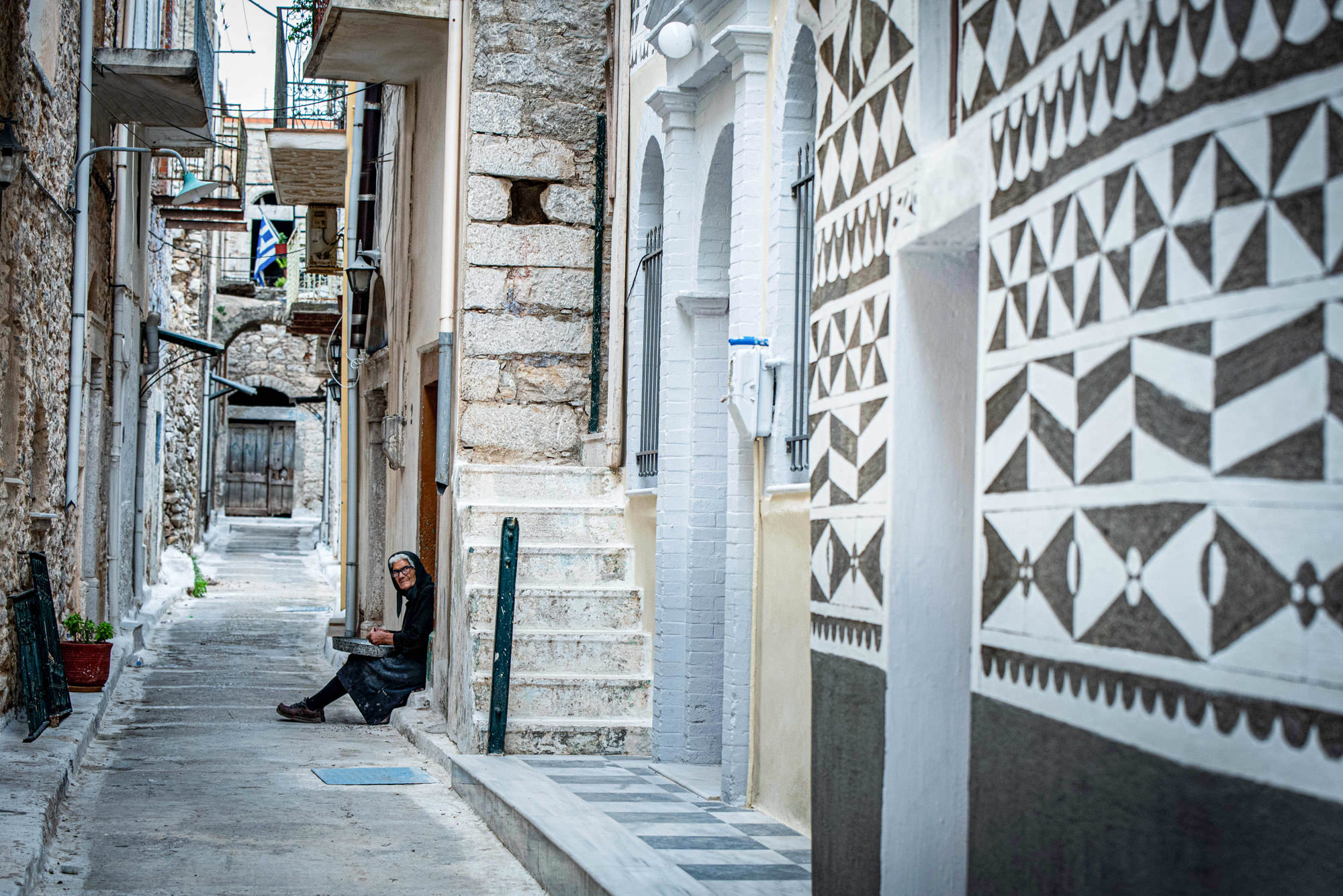 Only the mastic trees of southern Chios give the typical resin when the bark is scratched. This is probably due to the soil and the especially warm and dry weather conditions and explains why mastic production in Chios is granted protected designation of origin (PDO).
The mastic tree or lentisk (Pistacia lentiscus) grows on arid, rocky and poor soil. Lentisks are typical maqui-type vegetation found in Mediterranean countries.
The shrub is 3 -5 metres high and grows very slowly. Its life span is more than 100 years but it cannot produce mastiha earlier than the fifth or sixth year of its life. It reaches its maximum yield after the fifteenth year. The average annual yield by tree is 150-180 grams of mastiha.
Bild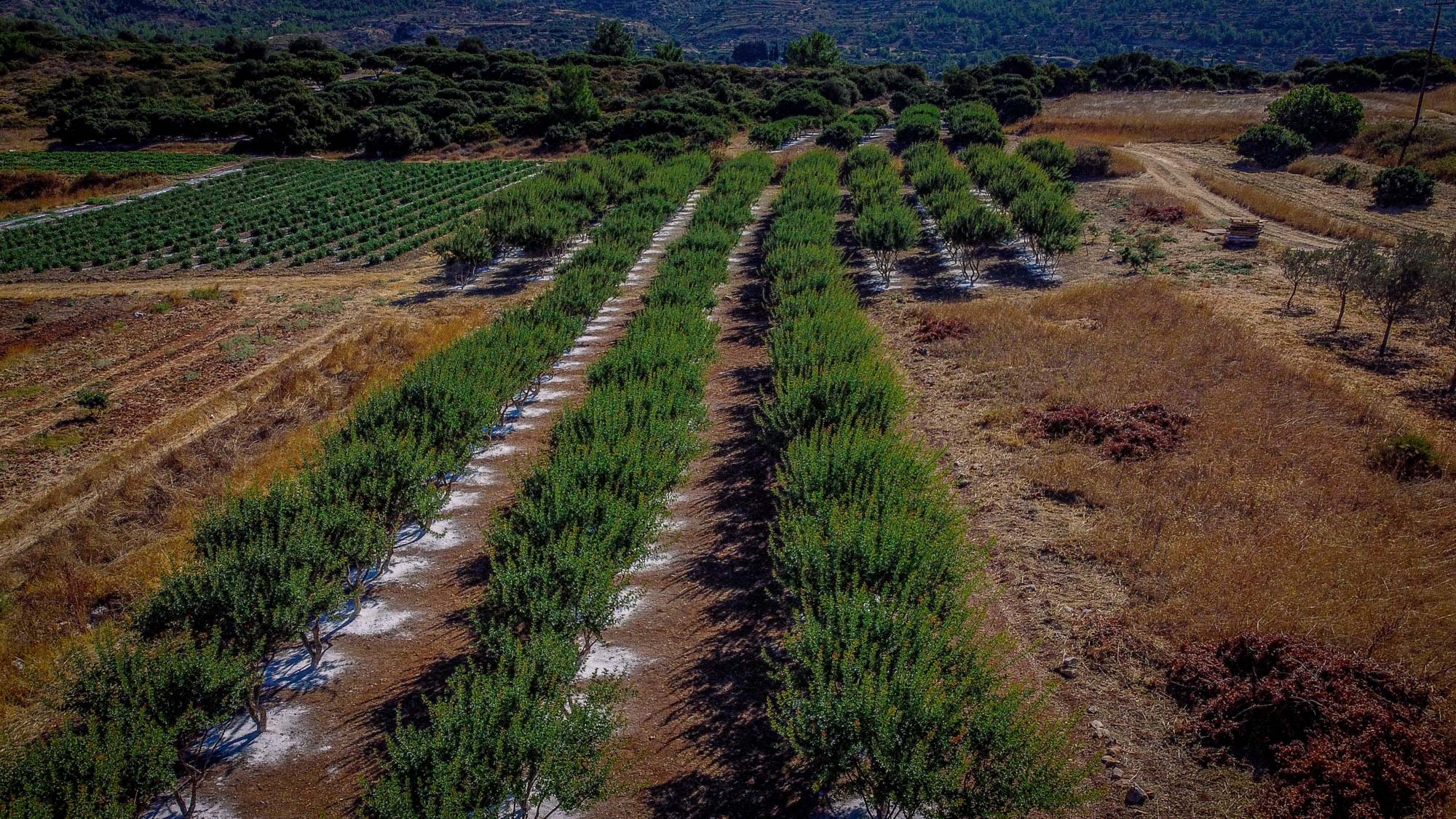 Bild
Mastic (Greek: Μαστίχα) is the resin obtained from the mastic tree It is also known as tears of Chios. and, like other natural resins, is produced in "tears" or droplets.
This starts with weeding an area below the tree and sweeping it clean, then a "table" is created with limestone for the resin to fall onto. Mastic is excreted in the form of tears from the trunk and main branches when they are scratched on the surface.
Mastic is excreted by the resin glands of the mastic trees. Once the surface of the tree is scratched, the resin is produced (tears). The tears dry into pieces of brittle, ivory translucent colored drops. The drops fall to the ground and are then collected by local farmers
Bild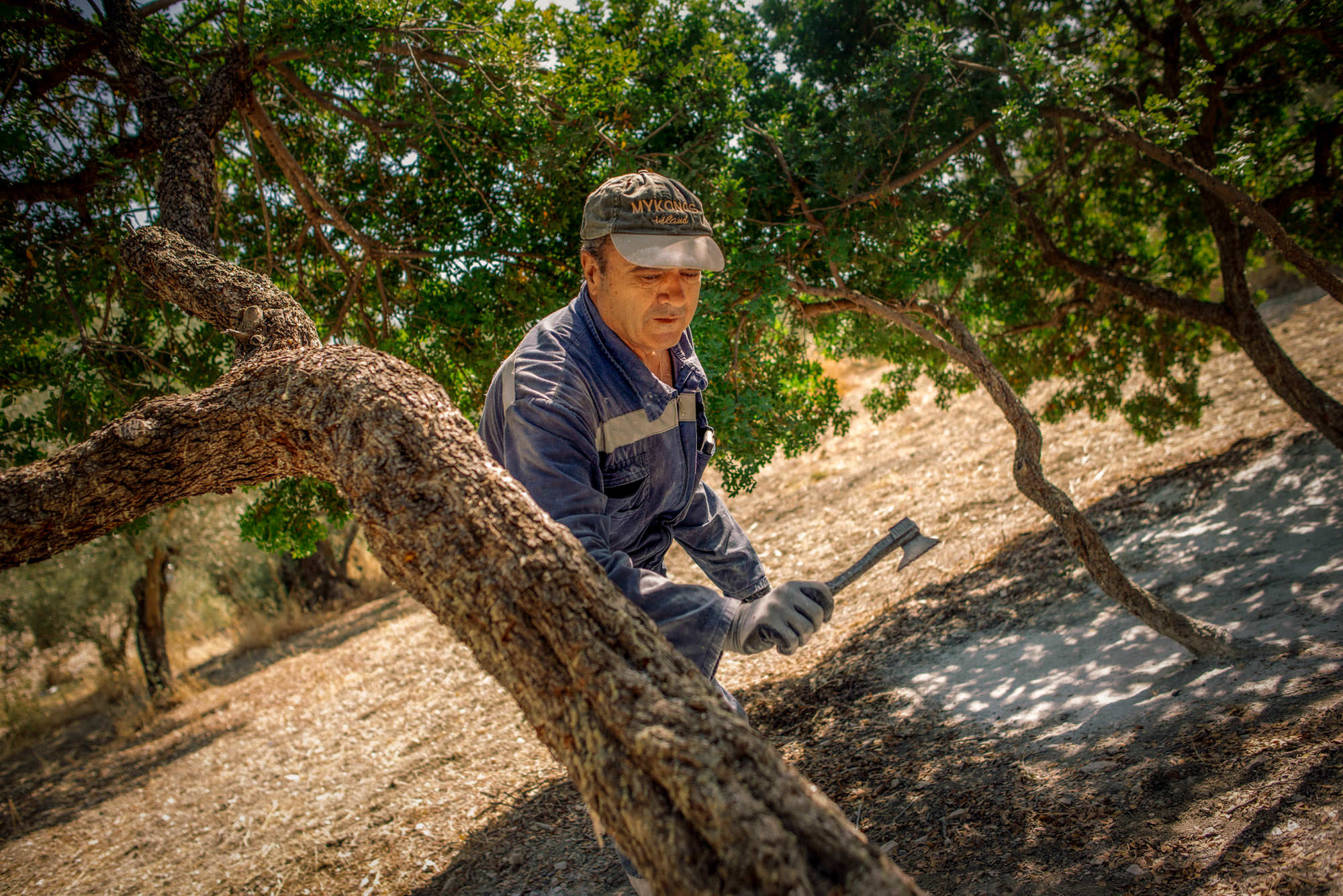 Bild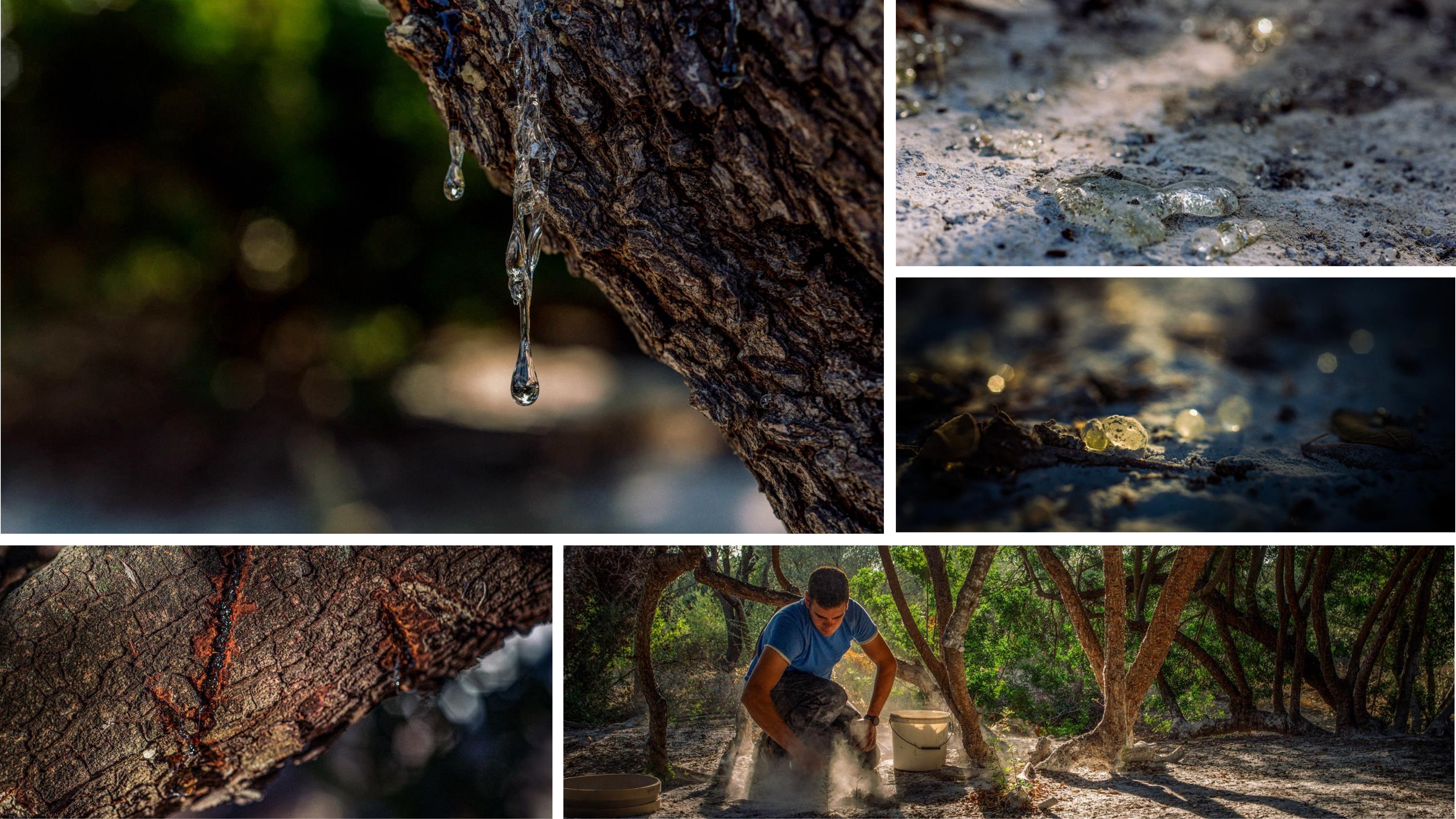 The collected resin drops are brought back to the villages where they are washed and cleansed by the farmers.
The name "mastic" is derived from the Greek words "μαστάζω " = chew" and "μάσταξ" = mouth. Mastic was the first natural chewing gum in the ancient world, used to clean the teeth and freshen the breath but also to prevent digestive disorders.
Bild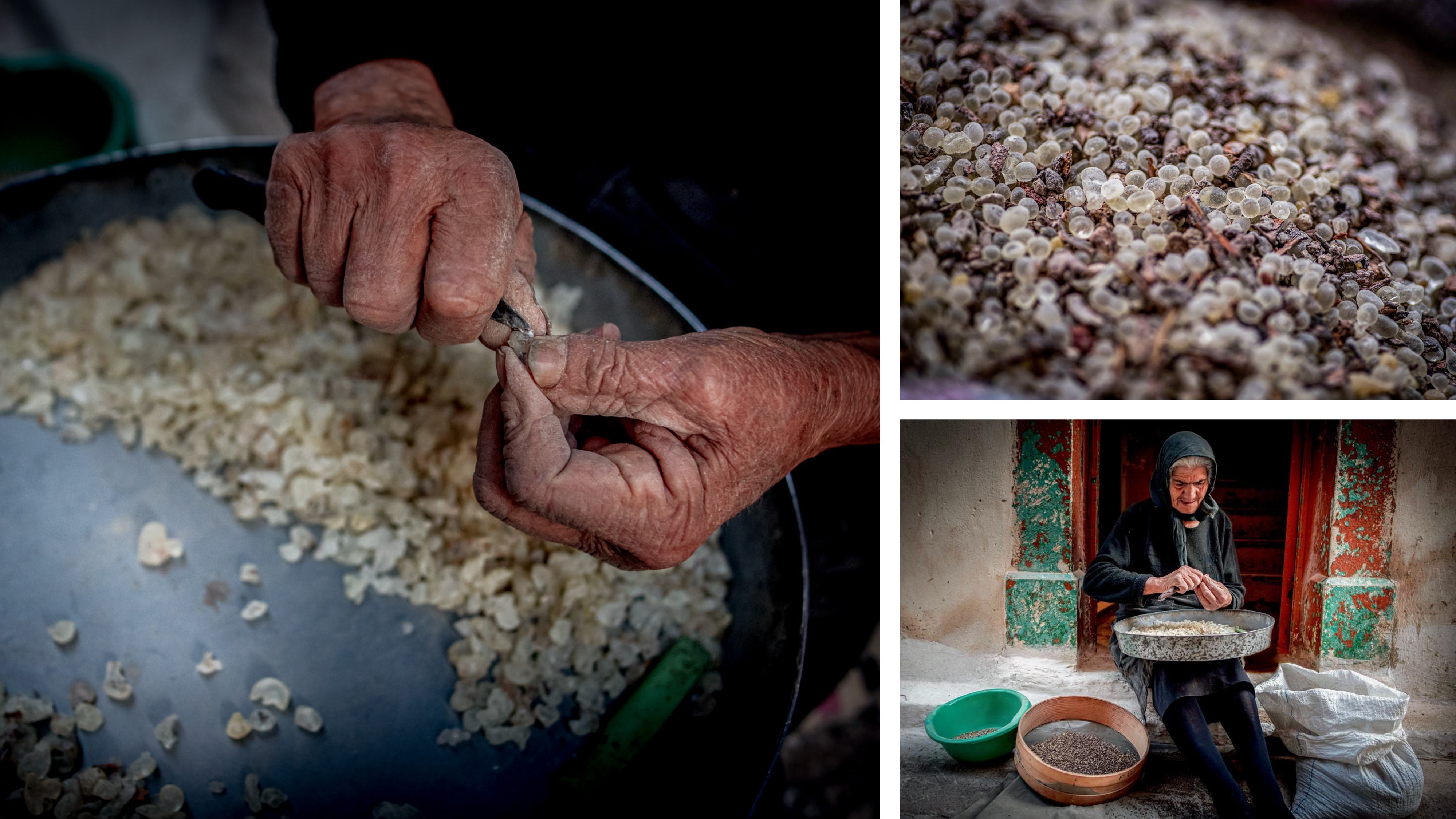 Bild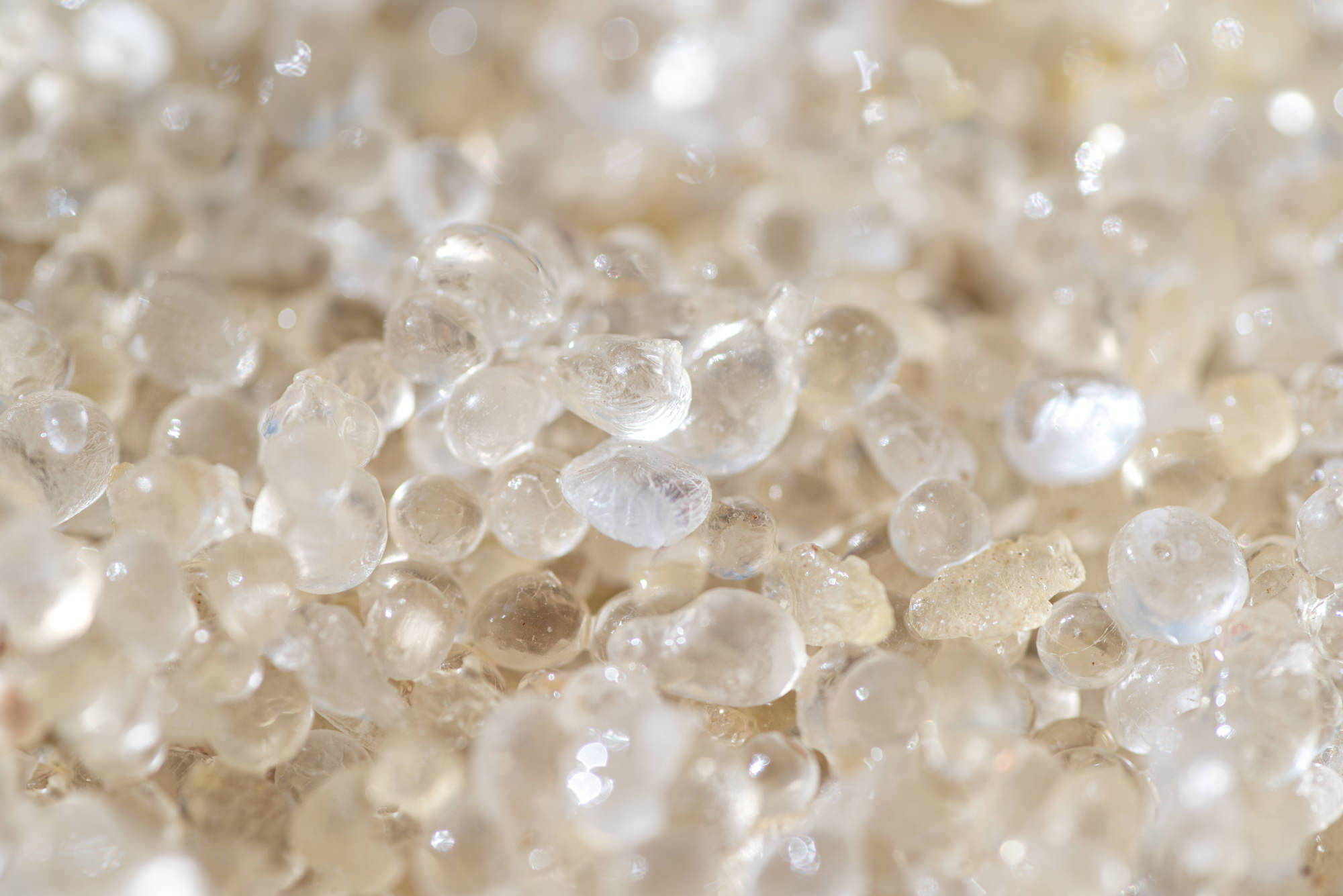 Mibelle Biochemistry has developed a technique to produce a water-soluble mastic preparation that is suitable for cosmetic applications and easy to formulate. PoreAway™ not only tightens dilated pores but also refines the skin and reduces imperfections.
Find out more about the effects and benefits here.