Re-Post: Scalp care is increasing
A trend which is here to stay: Scalp care. Ever growing since the last years, Forbes now included it in the biggest beauty trends of 2021. 
This is a re-post from August 2020 with updates and news on this growing category.
Hair health starts at the very beginning  - the follicle. A healthy scalp is needed for healthy hair. 
The scalp can be seen as an extension of the face. It contains a greater number of oil and sweat glands than any other area of the skin, as each hair follicle is attached to a sebaceous gland.  It's like a mini ecosystem that supports the hair follicles.
The scalp care trend started in Japan more than 10 years ago and has now become a global phenomenon. According to Mintel, specialised scalp-care innovations and extra steps (such as serums, exfoliators, and rinse-off/leave-in products) in the scalp-care routine are emerging  The driving force behind this market trend is the increasing demand for scalp care in APAC countries. According to a Mintel report, 47% of consumers in China believe having a healthy scalp is a major contributor to healthy hair. Strong interest in scalp scrubs and micellar shampoos is a key indicator that scalp care products have the potential to disrupt and reshape the haircare regimen.  
Bild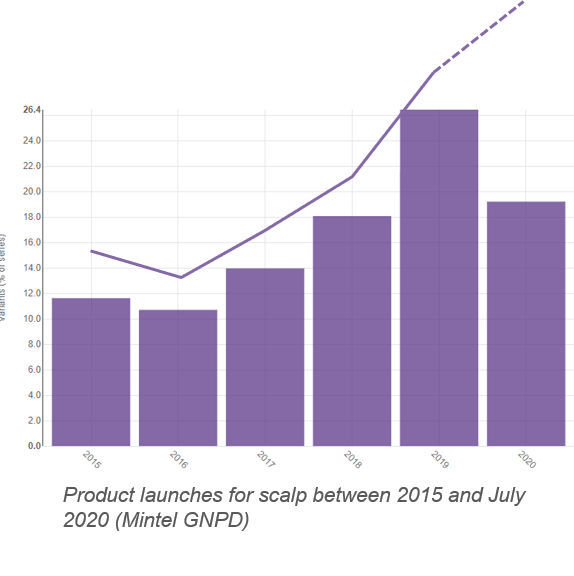 Signs of an unhealthy scalp typically are itching, irritation, sensitivity, flaking, redness and breakouts. Another symptom is an excessively oily scalp, caused by an overproduction of sebum due to various factors (lifestyle, genetics, environment). More than ¼ of global consumers are concerned by oily scalp.
Another issue is the increasing use of dry shampoo, which can lead to scalp buildup. Scalp buildup causes unwanted side effects such as dryness, flakiness, and clogged hair follicles, all of which can lead to hair loss and slowed growth.
Similar to the skin, the scalp is populated with a variety of microorganisms, termed the scalp microbiome. The microenvironment (pH, sebum content, moisture, topography) determines the composition of the microbiome. It is made up of complex community of microorganisms, growing on the scalp in a symbiotic, commensal or pathogenic from produces molecules that can benefit the scalp health.
Any modification of the ecosystem can unbalance it an lead to adverse reactions. A balanced sebum production and no inflammation and/or irritation greatly contributes to a healthy scalp microbiome.
Mintel shows an increase in patents for inventions relating to scalp microbiome during the last three years. Yet there is only a small number of products targeting scalp microbiome on the market, which showcases an opportunity.
Recently, we have seen a few interesting new launches in the scalp category, be it new brands or existing brands expanding their range. Here are few noteworthy examples:
Amongst scalp products on the market, currently most popular are scalp scrubs (for example from the highly popular brands Kirstin Ess, Briogeo, Ouai, or massmarket options like L'Oréal).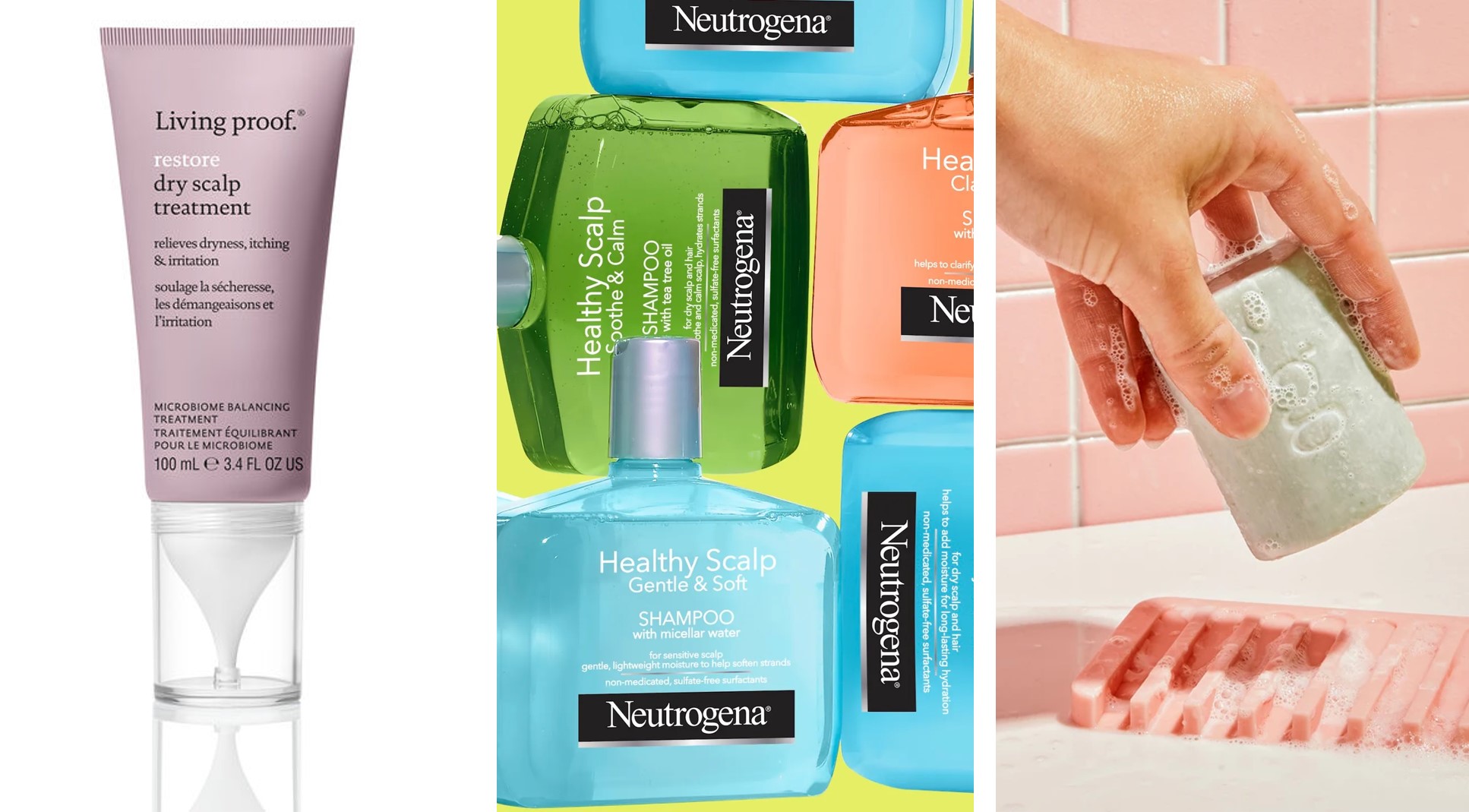 Melina, formulation specialist for hair care products at Mibelle Biochemistry recommends the following when formulating for scalp products:
"The scalp, just like the skin, differs from person to person and therefore has individual needs. When formulating, you should pay attention to exactly these needs.
If you have a dry, sensitive scalp the formulation should include some soothing and nourishing raw materials. So that the scalp does not feel so tight and itchy afterwards. That is why in this case you could formulate very well with rich oils.
On the other hand, if you have an oily scalp, you should avoid rich oils, because these make the scalp look even more oily.
There is not the one size fits all formulation. However, it is generally important that the formulations are mild so that the natural sebum production will not be disrupted. Because this sebum protects the scalp from germs, water loss and makes the hair smooth."

Franziska Wandrey, Head of R&D at Mibelle Biochemstry, says that "in the future, we may see a more holistic approach to scalp care. For example, beauty supplements will gain more importance due to the beauty-from-inside trend. Also, the trend of scalp health ... likely [holds] further potential to investigate the scalp microbiome and provide special products." Consumers have become more educated about ingredients as well. Besides "clean," sustainable and effective, Wandrey believes biotechnological ingredients will become more sought after.
Mibelle Biochemistry offers a range of actives to support a healthy scalp:
AnaGain™, to stimulate hair growth and fight hair loss
 

AquaCacteen

O to significantly improve erythema, dryness and itching after 7 days 
 
AstraForce to reduce sebum production on the scalp / balance oily hair
 
GSP-T helps to rebalance the scalp
 
KeraGuard in addition offers protection against heat, urban pollution and UV stress