Halal Beauty and its impact on the popularity of active ingredients
The Muslim consumer market is rapidly growing, driven by an increasing population that is more diverse ethnically, geographically, and economically than ever before.
Halal seems to be omnipresent these days:
Indonesia announced that only Halal products will be allowed on its market (the cutoff date for cosmetics is October 2026)

Global Halal cosmetic market size will grow rapidly from 2020-2025

Due to the growing market, large companies announce that they extend their Halal portfolio

Small companies cope with increasing numbers of inquiries
As the most of our readers already know, Halal means permitted or lawful in Arabic (in contrast to haram: unlawful, forbidden). Goods and practices which are allowed under Islamic law are Halal.
Cosmetic active ingredients consist of several different raw materials. Vegetable raw materials are Halal, but it must be observed, which processing aids are used during the handling. Enzymes, for example, can be derived from the digestive tract of calves, making them, and thus the vegetable ingredient, haram.
Synthetic, biotechnological and especially animal ingredients are harder to evaluate. Here the primary material, solvents, processing aids, microorganisms, cleaning agents and, in the case of animal ingredients, slaughtering must be taken into consideration.
In 2014, Mibelle Group Biochemistry first applied for a Halal certificate for 4 active ingredients. We chose Halal Certification Services (HCS, www.halalcs.org/en), Switzerland as partner, since it is a trusted and worldwide recognized certification body (recognized in Indonesia, Malaysia, Singapore, Thailand, UAE, Saudi Arabia and other countries).
The auditors of HCS are natural scientists, who visit the facility every year and deliver a detailed report to religious leaders. These experts in Islamic law approve or deny the proposition.

During the certification process, the following topics are checked by the auditors:
raw materials: all ingredients we use for our actives must be Halal certified or a questionnaire must be filled in by the supplier

procedures: the manufacturing procedures of our actives are checked

facility: the state of our manufacturing and storage facilities and the material flow is checked
Bild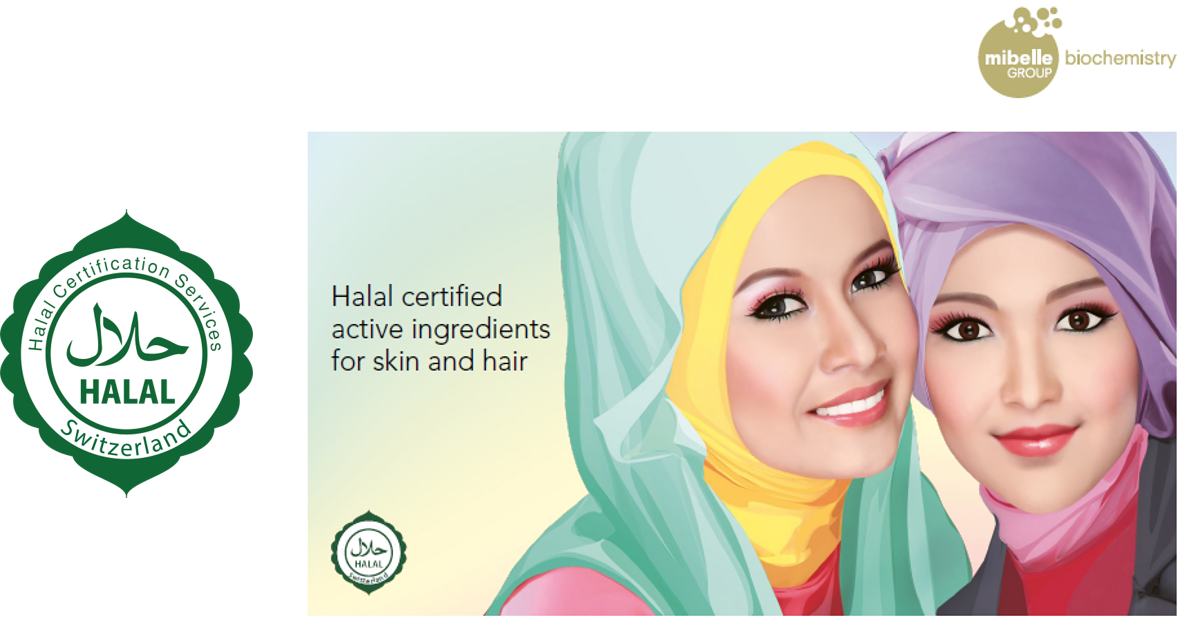 As of 2020, Mibelle Group Biochemistry provides 37 certified actives for the cosmetic and food industry. These actives do neither contain ethanol, nor animal derived components.
The list of actives and their properties can be found in our Halal booklet or with the help of the filters on our website. Also each product that is Halal conform is indicated by a respective product icon.

We are planning to increase the number of certified actives every year to extend our portfolio for all regions of the world!